Brittney Griner has been on the basketball map for quite some time. The 6-foot-9 standout set a number of records dating back to her time in high school.
Griner was the number one-ranked recruit in the nation in high school and made waves throughout America during this time. A video of her dunking received over 6.6 million views on YouTube and Griner also set a record by recording 25 blocks in a game.
This led her to commit to playing college basketball at Baylor University in her home state of Texas. She made an immediate impact with the Bears and further grew her reputation as a basketball player.
•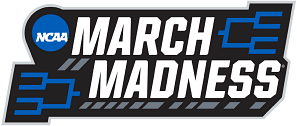 As a freshman, Brittney Griner averaged 18.4 points, 8.5 rebounds, and 6.5 blocks per game. She recorded the first-ever triple-double in Baylor girls' basketball history, as well as becoming the seventh female to dunk during a college basketball game and only the second to dunk twice in a game.
While she was unable to match these impressive block numbers for the rest of her college career, Brittney Griner continued to grow the rest of her game. As a senior, she averaged 23.8 points, 9.4 rebounds, and 4.1 blocks per game.
During her time in college, Griner earned four Big 12 Defensive Player of the Year Awards, three Big 12 Player of the Year Awards, was a first-team All-American twice and won an NCAA championship during her junior year. This propelled her to the WNBA where she was the first overall pick and continued her impressive production.
Brittney Griner's WNBA success
After being selected by the Phoenix Mercury with the top pick, Brittney Griner became the fourth-tallest player in league history. She was an All-Star as a rookie, averaging 12.6 points, 6.3 rebounds, and 3.0 blocks per game.
She has continued her superstar ascension throughout her nine seasons. Griner has been a seven-time All-Star, two-time WNBA scoring champion, eight-time block leader, and two-time Defensive Player of the Year.
The former Baylor standout also played overseas during the WNBA offseason. She played in both Russia and China as well as for the USA National team.
On February 7 2022, Griner was detained in Russia during a trip into the country for possession of cannabis, which she was medially prescribed in America. It took 294 days for Griner to be returned to America. She was only able to return due to a prisoner swap with Russia and the situation resulted in strong opinions across the country.
Now that she has returned, Brittney Griner intends to play basketball once again. The 32-year-old remains one of the best players in the WNBA and with the league set to begin at the end of May, all indications are she will be involved.
Griner and the Mercury have some lofty goals ahead of them and having their star back will make a major impact.