Gradey Dick continues to turn heads with his play throughout the 2022-23 NCAA season. The talented freshman has become a dangerous addition to the Kansas Jayhawks.
Heading into the 2022-23 season, Gradey Dick was generating buzz as a name to watch out for. The freshman wing was the 14th-ranked high school basketball player by ESPN. With a talented roster, many wondered how much time the 6'7" wing would get as a freshman.
That answer was quickly answered, as Dick has become one of the top assets on the Jayhawks roster. The 6'7" freshman has been a lethal offensive weapon for Kansas this year. Dick is currently averaging 15.8 points and 4.5 rebounds per game, but is shooting an eye-opening 49.2% from three-point range.
•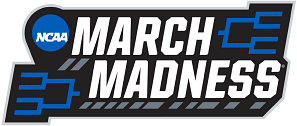 ---
Kansas Jayhawks freshman Gradey Dick turning heads in College Basketball
Kansas Jayhawks freshman Gradey Dick was once viewed as a potential late first-round prospect for the 2023 NBA draft. After a strong start to the 2022-23 season, Dick has become one of the hottest names in NBA circles.
In his last four games, Dick is averaging 16.5 points, 5.8 rebounds, 2.3 assists and 2.8 steals per game. During that span, Gradey is shooting 55.8% from the field and 52.6% from three-point range.
Not only does Gradey have the ability to be a lethal shooter, but he's also crafty when it comes to his driving ability. Dick has underrated athleticism and can move well without the ball in his hands.
With one of the deepest rosters in the country, the Kansas Jayhawks are starting to make a run up the rankings. The Jayhawks currently rank 4th in the country and have an impressive 10-1 record this season.
Kansas' most recent performance was an impressive one. Going up against the Indiana Hoosiers, the Jayhawks went on to win by a final score of 84-62. It was one of the most impressive games of the year for freshman Gradey Dick. He would go on to finish with 20 points, 6 rebounds, and 5 steals on 8-of-12 shooting.
The Jayhawks are starting to look like another potential championship contender in college basketball. With Dick starting to find his groove, Kansas could give opposing teams headaches on a nightly basis. The Jayhawks are set to take on Harvard on Thursday before Big 12 conference play gets underway this weekend. After facing Harvard, Kansas will welcome Oklahoma State this Saturday.