Jacque Vaughn is a basketball coach and former NBA player who is currently the head coach of the Brooklyn Nets.
Jacque Vaughn is married to Laura Vaughn, whom he met while they were both attending college at Kansas. Laura prefers to stay out of the public eye, but Jacque has shared pictures of his sons on Instagram in the past, including one from an All-Star game that she attended a few years ago.
The couple has been married for over 20 years. Laura has supported Jacque in his career as a basketball player and coach and has been a loving mother to their two sons, Jalen and Jeremiah. Jacque and Laura have owned several properties together, including houses in Lawrence, Kansas; San Dimas, California; and Winter Park, Florida.
•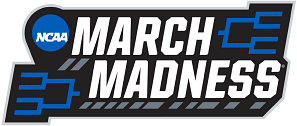 Both of the Vaughn's sons are now teenagers, with Jalen recently turning 18 in 2022. Jeremiah is understood to be 16.The Brooklyn Nets coach posted the above photo on Instagram a few years ago. The second photo is also from an All-Star game that the Vaughn's family attended.
Jacque Vaughn's Brooklyn Nets one of the favorites for NBA titile?
Jacque Vaughn was promoted to Nets head coach after Steve Nash and the organization parted ways on Nov. 1. Vaughn previously served as an assistant coach for several NBA teams, including the San Antonio Spurs under Gregg Popovich.
Under Vaughn's leadership, the Brooklyn Nets have had a successful run. He inherited a team that was 2-5 and then lost the first game after he was promoted to interim head coach and before Kyrie Irving was suspended for eight games. Brooklyn (25-12) is now second in the Eastern Conference.
The Nets have a talented lineup with two All-Stars in Kevin Durant and Kyrie Irving. Durant is again Brooklyn's primary scorer, averaging 29.6 points, 5.5 assists and 6.8 rebounds. Irving is also averaging more than 26 points per game (26.2 ppg), and the duo are the obvious driving force for the team.
Ben Simmons and Seth Curry have been decent fits while Nicolas Claxton has found his stride off the bench. Seth Curry, Joe Harris and Royce O'Neale, who is scoring from the 3-point area at a whopping 43.2%, have added some much-needed shooting.
The Nets have a decent chance of making a serious championship push this season. The team has not been able to fulfill expectations in recent seasons, and James Harden's exit in February 2022 toook a toll as well.
Still, the team has responded well and has a good chance of finishing the regular season as the top seed in the Eastern Conference.
Edited by Joseph Schiefelbein