Jaylen Brown has slowly established himself as a star in the NBA. Off the court, Brown has often been spotted with Jacqueline Hawileh.
Hawileh, who is 28 years old, was born in Zwolle, Louisiana, and her profession is listed as a social media influencer. However, it is unclear what exactly she does. She attended Northwestern State University, a college in her home state of Louisiana.
While she appears to have graduated, it is unclear what she majored in at the school. Brown and Hawileh started being spotted together sometime in 2021. The pair were seen vacationing together during the All-Star break, leading to extensive rumors about their relationship.
•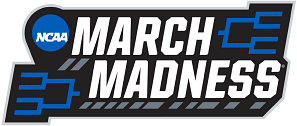 Watch Jaylen Brown's highlights below:
---
Can Jaylen Brown and the Boston Celtics win the NBA championship?
Jaylen Brown is having the best season of his NBA career. The seventh-year wing is averaging 26.8 points per game while shooting 50.1% from the field, 34.5% from three-point range, and 84.1% from the free-throw line. Aside from his three-point percentage, each number would represent a new career high if he is able to maintain it through the end of the season.
The Boston Celtics have been in the NBA thus far. The Celtics are currently 21-6, thanks to an offense that has led the league in points per game and offensive rating.
Boston's defense, however, has taken a step back. After finishing last season ranked first in opponents' points per game and second in defensive rating, the Celtics defense currently ranks 13th in opponents' points per game and 11th in defensive rating. That number should improve when center Robert Williams III returns, as he has yet to make his season debut.
With Brown and Jayson Tatumare both playing at an MVP level and having the best seasons of their careers, the Celtics are currently the title favorites, according to Sportsbooks. Additionally, Malcolm Brogdon, in his first season with the franchise, has proven to be a great addition to Boston's bench.
The Celtics will need both their stars and their role players to maintain their current level of play throughout the postseason.
Watch Jaylen Brown's highlights from the 2021-2022 NBA postseason below: