Joel Embiid has known his girlfriend, Anne de Paula, since 2018. They started off as friends before their relationship blossomed.
Anne de Paula is a Brazilian model who was born on March 31, 1995. She was born in Rio de Janeiro, one of the biggest cities in Brazil, and loved playing soccer while growing up.
However, Joel Embiid's girlfriend is now a model. She began modeling at the age of 13 and received worldwide recognition with an appearance on the Sports Illustrated Swimsuit issue in 2017. De Paula won the fan vote that year and became a Swimsuit rookie.
•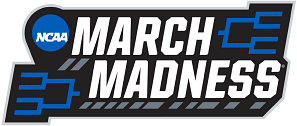 Embiid's girlfriend spends a lot of time between New York City and Philadelphia. She met the 76ers center during a dinner in the "Big Apple" in 2018, becoming his friend. This friendship then turned into a relationship.
You may be interested in reading: How did Joel Embiid's girlfriend, supermodel Anne de Paula meet the Philadelphia 76ers' superstar
"It started off as a beautiful friendship," Joel Embiid's girlfriend said regarding her and Embiid. "We FaceTimed every day for a while."
Two years later, Joel and Anne welcomed their first child, Arthur. He was born in September 2020. The Philadelphia 76ers star said that he'd love to have more children with his girlfriend.
"He just has this personality where he wants to motivate you" - Joel Embiid's girlfriend
Besides being a popular model, Anne de Paula is also the perfect match for the six-time All-Star. Joel Embiid's girlfriend has praised the basketball player for being a great motivator, saying that he positively impacts other people.
"He just has this personality where he wants to motivate you," de Paula said. "His friends, his family and now with Arthur -- he pushes all of us to be the best of ourselves."
"That's the type of person you want to have around," she added.
Embiid and the supermodel connected over their love for soccer. Both of them also speak French and value family over anything else.
You may be interested in reading: Who are the top 5 favorite NBA duos in 2022-23 season? Who is the most iconic duo of all time?
The 76ers center joked about having 11 kids with Anne de Paula, enough for a soccer team. However, considering that they both want to form a big family, it won't be surprising if they welcome another child very soon.
As for Embiid, he is currently having a fantastic season and is one of the best players in the league. Considering that the 76ers have a great team, they might have a deep playoff run in the 2022-23 season.
The six-time All-Star has received a lot of support from his fans, which is why he was voted to participate in the 2023 NBA All-Star game.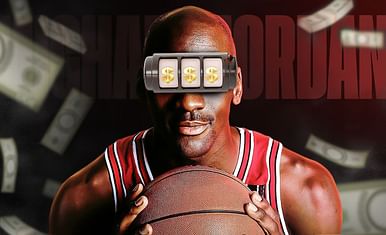 How did Michael Jordan's gambling "habit" taint his image?