Why benching Kobe Bryant was right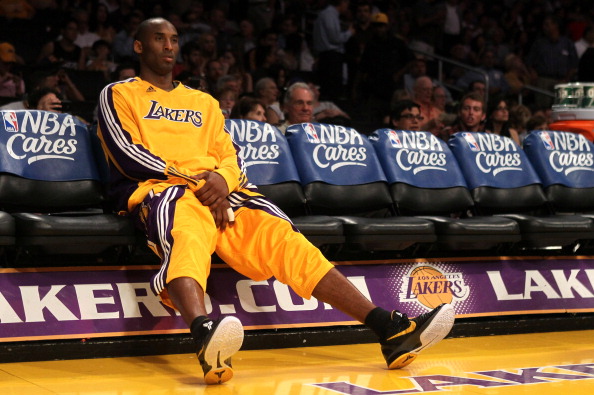 Okay, so I do agree that benching your best player in the final moments of the game, that too when the team is trailing, is not the right decision to be made. Mike Brown, the L.A. Lakers coach, is guilty of doing the same.
Kobe Bryant was sent to the bench with 5:45 minutes left on the clock against the Memphis Grizzlies, at a period when the Lakers were trailing by 14 points. He entered the floor with 1:51 minutes remaining. By then the Lakers had cut down the margin to 9 points. However, it was a little too late for Black Mamba to work his magic. The Lakers lost 102-96.
Now everyone seems to be citing Mike Brown's decision to bench Kobe as the reason for the Lakers loss. What if the Lakers had turned it around in the final minutes of the game with the help of Bryant's brilliance? Wouldn't everyone be hailing Mike Brown for his ingenuity?
Let's look at some stats from Sunday's game.
Kobe played for 38 minutes in which he scored 18 points on 15 shoots. When he was on the floor during the early first quarter, the Lakers deficit grew from 3 points to 14 points. It was due to Metta World Peace's efforts that the deficit reduced to 9 points when Bryant returned from the bench. Meanwhile, the Lakers as a team shot just 42.5 percent from the field while allowing the visitors to convert 51.2 percent of their shots.
So, there's no need to lament over Bryant's absence. The problem with the Lakers extended far beyond to what Bryant could have done had he played for a few more minutes.
On the contrary, Brown should be applauded for making decisions on his own rather than on the predilections of other players. With the playoffs around the corner, Mike Brown cannot afford to ground Bryant on a frequent basis. As far as Kobe's concerned, he must be miffed with the decision but being the sensible guy that he is, Bryant made it clear that he respected his coach's decision.
Here is what he had to say about Brown's decision.
"It's his decision to make. He's the coach. If you guys are looking for a story, I'm not going to contribute to it. I can't sit here and criticize his decisions. Leading this ball club, that's not something I can afford to do. I had his back the whole season. I can't start doing something crazy now. It would make no sense."
A fine, diplomatic answer given to avoid any locker room tension.
Since the coach and the player are on good terms, let this minor issue be laid to rest.