Why I play Charazay Basketball Manager
1.12K //
22 Aug 2012, 16:35 IST
I was always a huge basketball fan, I started playing basketball at the age of 5 and in general basketball was always a big part of my everyday life.
This was not true for my gaming life, I had never found a basketball manager game that would fulfill my needs and will satisfy me in a way that I would stay with it for hours everyday.
I tried a few games that were in the market at that but none was good enough and so I started searching the web for a browser based basketball manager game and that was it, I found Charazay.
It was back in 2008, a night back from college when I started searching the net. I found and made an account in 3-4 games but I only continued playing Charazay basketball manager.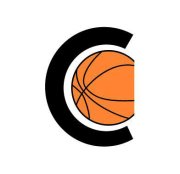 Someone would ask "4.5 years in a browser based game?", "didn't you get bored"? My answer would be a big fat no, not at all.
You will only understand when you'll get to know Charazay, it is a very challenging game, you have to study the market, find the right players to buy and the correct moment to sell, learn how the tactics work and become better than your opponent, find tricks that will make your team surprise them all, win tittles and championships and why not prove to your fellow managers that you are worth a chance to lead the National Team. Moreover you can train youngsters coming from your rookie academy every week and make them future stars for your team and the NATION. These are only a few things that you can do in Charazay basketball manager, after joining the big family you will see that you've got many more options, like playing versus the all stars, setting private cups and exhibition games with your friends, customizing your team logo, arena and jerseys and so many more. Another very nice thing about Charazay is that it is TOTALLY free, you don't need to pay anything to play and even the users who decide to support the game don't get any immediate advantage over the others, no extra skills or more training spots etc.
Most importantly Charazay has a very active community, experienced users are always there to give you a hand with your first steps, teach you the basics and help you avoid mistakes. Not only this, but there is also the option for a personal tutor who will help you in a personalized way fitting your needs and will "grab you by the hand" on your way to the top.
However the community is not only good for a help within the game, I have personally made some great friendships through Charazay and I can say that I never expected such a thing from an online game 4.5 years ago when I created my team.
I highly suggest you to join the game, create your team, train your players, fight for your way to the top of the country and the world, make India a strong power in the game that will start winning international games and future competitions, get involved in the community and explore the wonderful world of Charazay basketball manager.