Over the years, IPL has seen many batsmen stamp their authority with the bat in the finest T20 league of the world. The fans have witnessed the likes of Chris Gayle, David Warner and Virat Kohli churn out unbelievable amount of runs with the bat on a consistent basis.
While Chris Gayle has managed to score runs in excess of 700 in two separate editions of IPL, Virat Kohli went on a record-breaking spree in 2016. He scored a colossal 973 runs in the tournament, hitting four centuries in the process.
The Orange Cap is the IPL's way of honouring the leading run scorer of the tournament. The race to win it starts after each team plays its first match in the league. The cap holder changes every night and after the cash-rich league ends, the IPL organizers reward the player who tops the leaderboard with an 'Orange Cap'.
Also Read - IPL: All the Orange Cap winners from 2008-18
In 2017, the total runs combined by the top 10 batsmen were 4522. David Warner was the highest run scorer of the season with 641 runs to his name. In this article, let us have a look at top 10 batsmen in the 2017 edition of IPL.
---
#10. Robin Uthappa (KKR)
Robin Uthappa scored 388 runs and finished at 10th position on the list. With a strike rate of 165, he smashed runs at a blistering rate in IPL 2017. This has been Uthappa's highest strike rate in any season of IPL.
He struck 5 half centuries and hit 36 boundaries and 21 sixes in IPL 2017. The right-handed batsman has remained consistent in IPL. His form would be crucial to KKR's chances in the upcoming edition of the tournament.
#9 Rahul Tripathi (RPS)
Rahul Tripathi was the real rising star from IPL 2017. Making his IPL debut for RPS, he didn't let go the golden opportunity and smacked 391 runs and became the key opener of Rising Pune Super Giant.
He took complete responsibility as an opener and anchored his team's innings. With 43 fours and 17 sixes, he scored 391 runs with a strike rate of over 145. His personal best score of 93 runs came against KKR.
#8 Parthiv Patel (MI)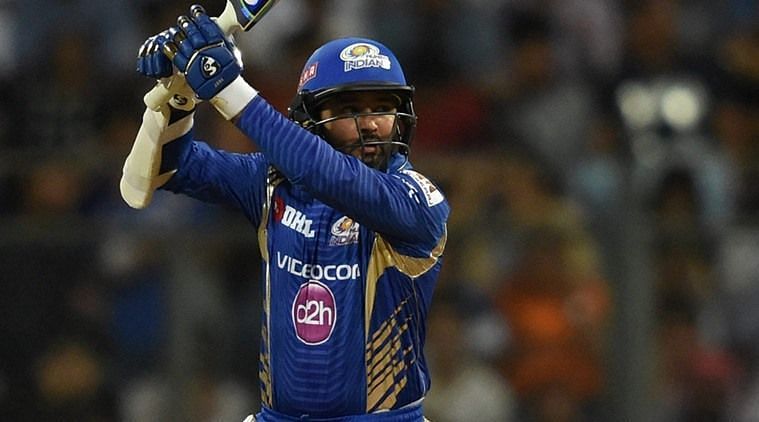 Parthiv Patel is one of the most experienced players in IPL. Having played for almost every team, the wicket-keeper batsman never misses a chance to impress fans with his batting. Playing for Mumbai Indians in 2017, he opened the innings and scored 395 runs during the course of the tournament with a strike-rate of 134.
The quick start provided by the southpaw helped the middle order play to their strength and put up good scores on the board. Because of his efforts, Mumbai Indians could engrave their name on IPL trophy. In his total 395 runs, he struck 49 fours and 8 sixes.
#7 Manish Pandey (KKR)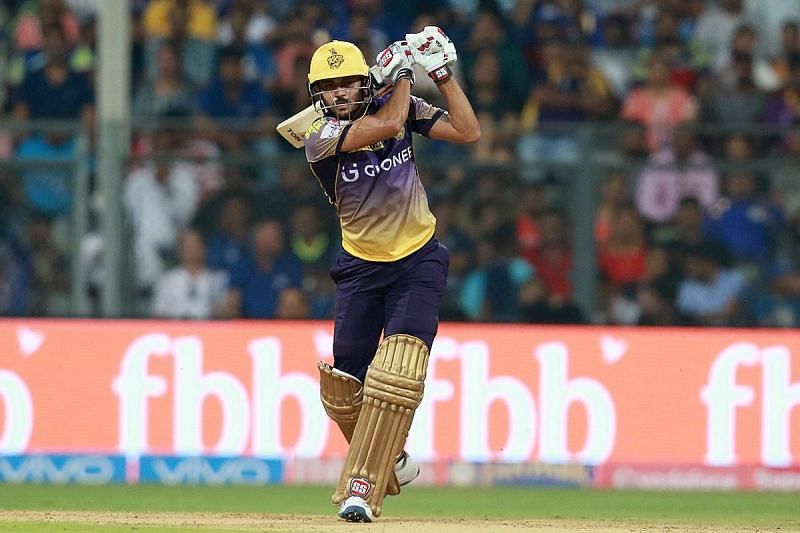 Manish Pandey was one of the core members of the KKR team. He dominated the 2017 season playing in the middle order. He scored a total of 396 runs with an impressive average of 49.50.
He also played many match-winning knocks and helped KKR to reach playoffs. The runs he scored included 28 fours and 12 sixes. He hit a couple of half-centuries in that edition of IPL.
#6 Hashim Amla (KXIP)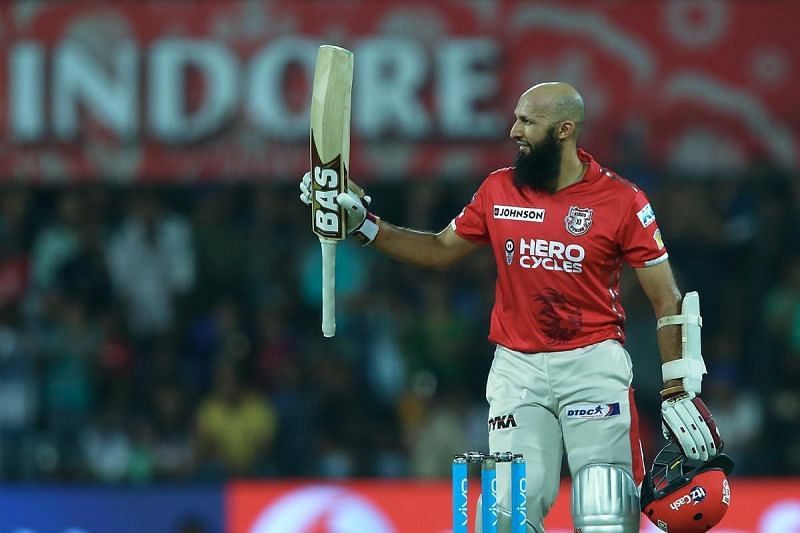 Hashim Amla treated the fans in IPL 2017 with his classic batting skills. In just 10 innings, he scored a staggering 420 runs with a strike rate of 145 and an average of 60. This shows how much he dominated the bowlers that year.
Also Read - IPL Records: Top 3 knocks by Hashim Amla in IPL history
In 2017, he achieved the feat of smashing 2 centuries in one year. Besides, he also struck 2 half centuries. If he had played more matches, he might have even won the Orange Cap in 2017.
#5 Suresh Raina (GL)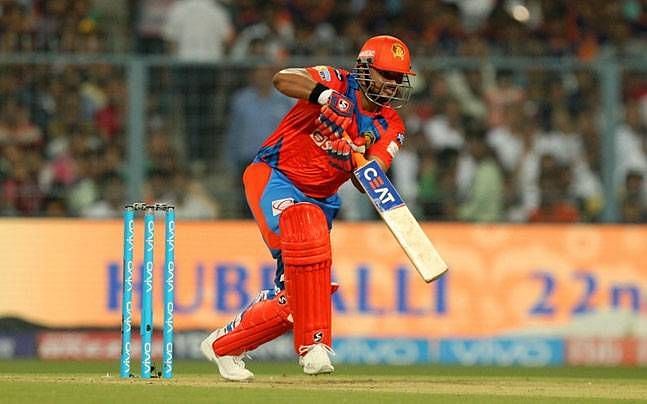 Suresh Raina has remained an integral part of IPL from the first season. Mr. IPL has the most runs in IPL history and is just a few runs away from the magical figure of 5000 runs IPL career runs. With 442 runs, he finished at the fifth place on the batting chart of 2017.
Also Read - IPL Stats: 5 Indian batsmen who can reach 5000 IPL runs in 2019
With an average of 40 and a strike rate of 143, he scored these 442 runs. Meanwhile, he also smashed 42 boundaries and 13 sixes. While captaining Gujarat Lions, he also recorded 3 half centuries. But his performance didn't help Gujarat as they finished second from last in the points table.
#4 Steve Smith (RPS)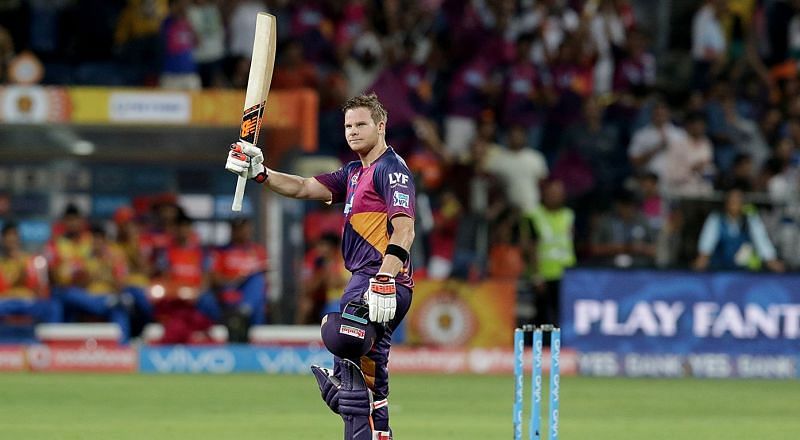 Steve Smith was assigned the captain's role for RPS in 2017. Being a leader, he played his role perfectly and guided his team to the finals with his clinical performances. The Australian batsman scored 472 runs with a strike rate of 121.96. He hit 3 half centuries in the process.
He almost led his team to the IPL title by playing a gutsy knock of 51 runs in the final, but RPS fell short by 1 run. Smith smashed 38 fours and 12 sixes in IPL 2017.
#3 Shikhar Dhawan (SRH)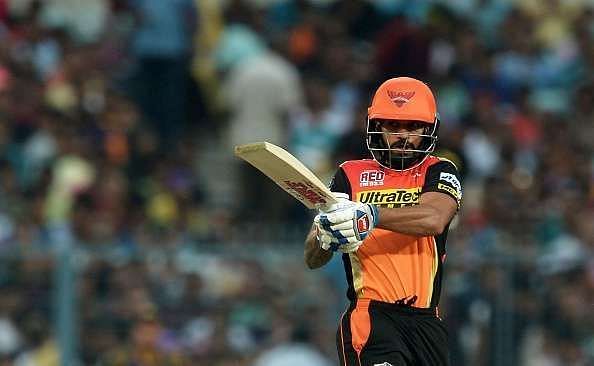 Shikhar Dhawan played exceptionally well in IPL 2017 and on the basis of this performance, he finished third in the Orange Cap race. He hit 479 runs in just 14 innings with a strike rate of 127.
With David Warner on the other side, he played quite freely and had an excellent season. His partnership with David Warner was the reason behind his team finishing at the third position in the points table. He had 53 fours and 9 sixes in his name.
#2 Gautam Gambhir (KKR)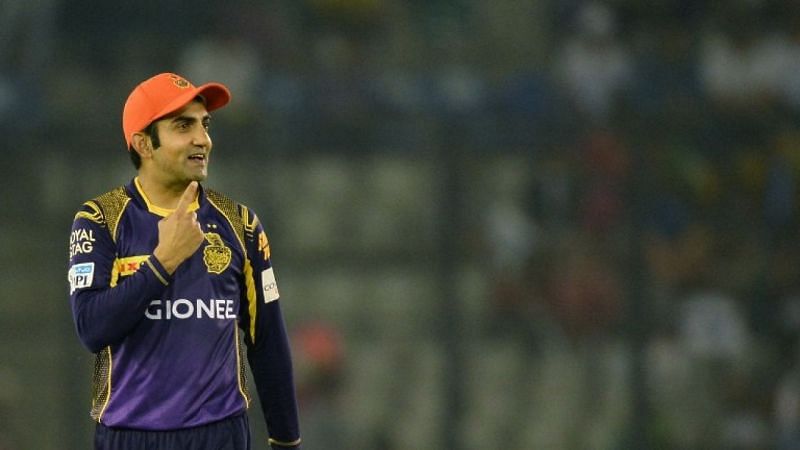 Gautam Gambhir finished as the second highest run-getter of IPL 2017 with 498 runs to his name. He is the third Knight Riders batsman in the list. The captain of KKR led his team to the Qualifiers of IPL 2017.
The southpaw received the man of the match award multiple times, which shows how good he was with the bat during IPL 2017. However, his efforts went in vain as KKR didn't make it to the final. He smashed 62 fours, seven maximums and 4 half-centuries during his supreme run of form with the bat.
#1 David Warner (SRH)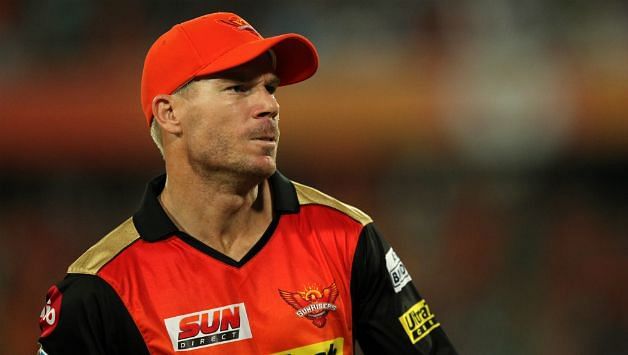 David Warner won the Orange Cap in 2017 by scoring piles of runs in that season. He continued from where he had left in IPL 2016. With a strike rate of 142, he struck 641 runs in 14 innings at an unbelievable average of 58.
The aggressive southpaw smashed 63 fours and struck 26 sixes out of the park. He hit 4 half-centuries and one century in the tournament. He led his team to the eliminators where they lost to KKR.
---
Follow Sportskeeda for all the updates on IPL 2019 timetable , news, points table, live scores, orange cap, purple cap and fantasy tips.