Adin Ross is a twenty two year old American Twitch streamer/content creator known most notably for streaming games such as GTA V, Fortnite, and the NBA 2K series. Ross has emerged as one of the biggest streamers on Twitch in the past year and currently has 7.2 million followers on the platform. He has been active on YouTube since January 2014 and posts a wide range of lifestyle and other comedy-related videos. Ross's YouTube account, "Adin Live," has 3.54 million subscribers. In January 2021, Adin Ross started another alternate YouTube channel under the name "Extra Adin," which has garnered 78.6k subscribers to date.
Adin Ross was born in Boca Raton, Florida, and is Jewish. He has an older sister named Naomi and spent most of his childhood in Fresno, California. Adin Ross belonged to an unsettled household as his parents had an "on-off relationship" which led to Ross moving around quite a bit as a child. Ross attended high school in Fresno and revealed on the "No Jumper" podcast that he had been stabbed in his sleep as a nine-year-old by a mentally unstable relative. Ross apparently got nine stitches on his arm while the relative was admitted in a mental hospital after being arrested. Adin Ross has also revealed during his live streams that he has struggled with depression and used to have suicidal thoughts previously, something Twitch streaming and gaming have helped him cope with.
| | |
| --- | --- |
| Real Name | Adin Ross |
| DOB | October 11, 2000 (age 22) |
| Height | 5 ft 7 in |
| Weight | 70 Kg |
| Address | Florida, USA |
| Marital Status/ Partner | Unconfirmed |
| Source of Wealth | Content Creator, Online streamer |
| Net Worth | $24 million |
How much is Adin Ross's Total Net Worth?
Adin Ross' total net worth has been estimated to be $24 million as of March 2023. Ross started regularly streaming on Twitch in 2019 although he is previously known to have hosted live streams in high school as well. Until August 2020, Adin Ross had less than 200k followers on the platform and has garnered a vast majority of his fame in 2021. Ross blew up in popularity especially after hosting multiple live streams in February and March featuring popular content creator and Turner "Tfue" Tenney's ex-girlfriend Corinna Kopf.
Today, he currently has more than 12k subscribers on Twitch, with all-time-highest of 71k subscribers, making his channel at the time 4th most subscribed on the platform currently. He has become one of the most popular Twitch streamers in the past few months and is therefore expected to see a vast increase in his overall earnings and net worth in the coming time.
On what platform does Adin Ross stream?
Adin Ross only live-streams on Twitch. He had an interest in Twitch streaming and gaming right from an early age and has revealed that he skipped his high-school prom to stream on Twitch previously. Ross's immense success on the platform has been due to a wide range of reasons and has led to him becoming active on YouTube as well. Nowadays, Adin Ross posts 5-7 videos per week on his three YouTube channels, with content ranging from gaming and comedy to other lifestyle-related topics. Regardless, he only streams on Twitch and is also active on Twitter, Instagram, and TikTok.
How much does Adin Ross earn?
A majority of Adin Ross's earnings are expected to arise out of his Twitch and YouTube channels. As Ross has gained a majority of his success in the past years, his earnings are expected to rise comprehensively in the coming months. Currently, Ross has more than 12k subscribers on Twitch which should result in earnings of around $60k from Twitch alone, which is excluding the donations that he regularly receives. Additionally, Adin Ross garners around 807 million views per month on his YouTube accounts, which should result in around $2.5 million per month (cost per thousand views) in earnings. Adin Ross is also expected to earn a large amount through sponsorship deals and brands. In 2022, Adin mistakenly revealed that he earns around $2 million per month from one of his gambling sponsors, although not a lot of details are available about the deals he has signed previously.
Overall, Adin Ross' yearly earnings are estimated to be around $5 million per month. Of course, as he has gained a large amount of his following in the past few months, 2021 will be by far the best year for the Twitch streamer, and his earnings might as well increase over the next few months.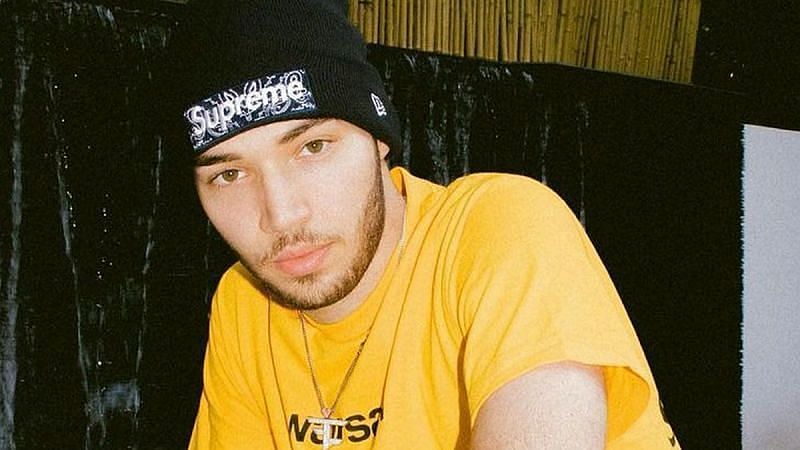 Adin Ross' Twitch career
Adin Ross started streaming regularly on Twitch in 2019, although his first few streams on the current account were uploaded towards the end of October 2019. He initially gained popularity due to his NBA 2K content, and regularly played against other notable YouTubers and content creators despite not attracting a large number of viewers initially. He was part of an NBA 2K group called "Always Excelling" due to which he was able to meet NBA legend LeBron James' son Bronny James. In June 2020, LeBron himself joined a call with his son and ended up speaking to Adin Ross.
It wasn't until July 2020 that Adin Ross crossed the 100k follower mark on Twitch, He tried his hands at hosting "e-date" streams where people competed over Discord to find "dates." He has been part of the content creation group called "SSB," or "Stacy's Stepbrothers" since February 2020, which most notably also includes Bronny James.By the end of December 2020, Adin Ross had crossed 500k followers on Twitch and garnered more than 20k viewers during his streams on average. Adin Ross also has his own GTA V server called "SSB Wrld." Creators such as xQc, Travis Scott and Canadian rapper "Nav" have previously played on the server, among other notable content creators.
Adin Ross was revealed to be the first content creator who joined the "Clout Gang 2.0" alongside the likes of Mike Majlak and FaZe Banks. In February 2021, Corinna Kopf featured in multiple Adin Ross streams. The two creators ended up kissing during a live stream leading to rumors of the two dating. However, both denied the rumors and said that they are only friends. Adin Ross blew up in popularity in the weeks following the incident. He finished February 2021 with less than 800k followers but had more than 4.4 million followers by 10th April. That number has dropped to 4.1 million for the time being.
In April 2021, he got into a beef with rapper Charles "Julio Foolio" Jones after being caught singing the song "Who I Smoke" twice during his streams. The beef ended with Adin Ross inviting Foolio to feature in a live stream. On 10th April, 2021, Adin Ross was banned on Twitch for a day after YouTuber Zik "Zias" Asiegbu called him a "fa**ot" during a live stream. Ross wasn't in the room at the time but was unbanned on 12th April.
Adin Ross was also banned on May 12th for 24 hours after streaming some sexual content during a "GTA V" stream. Finally, Adin Ross got into an altercation with the likes of Ludwig Ahgren and Chance "Sodapoppin" Morris recently after the two along with Nick "NMPlol" Polom made comments about Adin Ross' fan base and the fact that he blew up in popularity due to kissing Corinna Kopf.
Previously in April, Ludwig had called Adin Ross the "king of Normie content," something Ross spoke against. Ludwig later claimed that he has used the term "normie" for himself in the past as well and there is no need for Adin Ross to be offended. The content creators seemed to have made up recently after FaZe Banks brokered a call between Adin Ross and Ludwig and HasanAbi. Ross said that he respects the creators in question and claimed that he has no "bad blood."
Adin Ross' YouTube Career
Like Twitch, Adin Ross has gained a majority of his YouTube following in the last year. He posted his first video on the platform in November 2019 and had no more than 500k subscribers until the end of 2020. However, Adin Ross currently has 3.54 million subscribers on the "Adin Live" channel. Most of his YouTube content was initially related to gaming, although in recent months he has posted videos related to general lifestyle topics and other comedy sketches etc.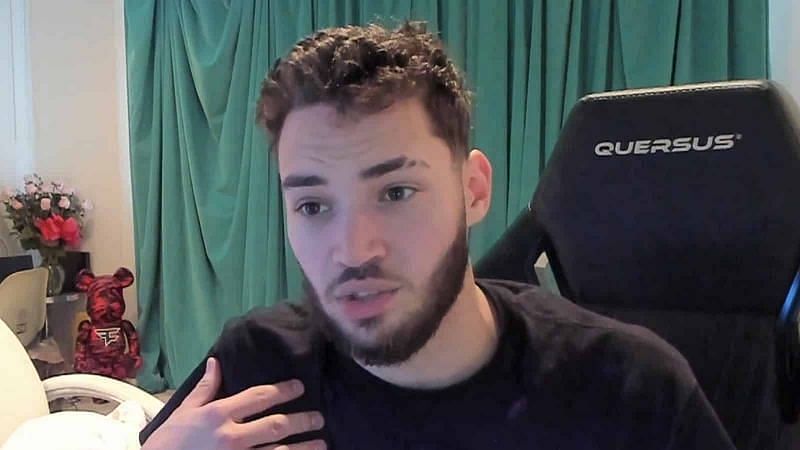 Earnings as a YouTuber
As mentioned above, Adin Ross is able to generate around 807 million views alone on his "Adin Live" YouTube account, a figure that is expected to rise in the coming time. This should result in around $4-63.9k per month, which in turn translates to around $48-767kper year. With his popularity ever-growing, Adin Ross is expected to pull in huge numbers in the coming time.
Earnings as a Twitch streamer
Adin Ross has emerged in recent months as one of the most successful streamers on Twitch. He currently has more than 12k subscribers. On February 25, 2023, he received his eighth and final permanent ban from Twitch due to his repeated violations of the platform's community guidelines.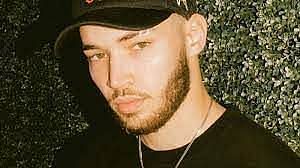 Other sponsorship deals
Like most details about Adin Ross's personal life, not much is known about the sponsors/brand deals that he has signed in the past. Adin Ross recently revealed during a live stream that he earns around $2 million a month from one of his gambling sponsors alone. More information is expected to be revealed in the coming months.
Expenditure
Adin Ross currently lives in Los Angeles, California. He recently bought a $30 million house along with the likes of Mike Majlak, FaZe Banks, and Sommer Ray, among others. However, not much is known about his overall expenditure, although he is expected to live a lavish lifestyle and is well on his way at the age of 20 to become one of the biggest Twitch streamers in the world.
In the News
Twitch has clarified its recent decision to permanently ban content creator Adin Ross, explaining that the action was taken in response to the streamer's decision to include hateful and unfiltered chat conduct during one of his broadcasts. On February 25, Ross was permanently banned from Twitch for the eighth time.
Since he began streaming in 2019, the 22-year-old has experienced his fair share of controversies. Ross received an indefinite ban from Twitch less than a year ago for using "hateful slurs or symbols" that were permitted by the platform's community guidelines. The punishment was overturned after a month, making Ross's suspension from Twitch the longest one to date—until now, that is.
Amazon's streaming service has now made it clear in a statement provided to Dexerto that its decision to permanently ban Ross was brought on by an instance in which the infamous entertainer displayed "unmoderated hateful conduct in chat." The Twitch community guidelines have a long list of content that falls under this category, but in their comments on Ross, they specifically mention messages that encourage racism in general and anti-Semitism in particular as examples of chat behavior that content creators are expected to try to police "in good faith." Although that assertion leaves some room for interpretation, Dexerto identifies a broadcast from February 24 as the most likely cause of Ross's indefinite suspension.
Regarding the streamer at the center of this dispute, Ross has already expressed his displeasure with Twitch in the wake of his permanent ban. Internet star asked Twitch if its decision would still stand if he had "blue hair, makeup, and painted [his] nails" during a weekend Kick broadcast, insinuating that the platform only reacted to his antics as harshly as it did because he was a man. Outside of Ross's immediate fan base, most responses to these comments on social media described them as, at best, casual sexism and, at worst, misogynistic dog whistles.
FAQs
Q. Is Adin Ross in a relationship?
A. Adin Ross's current relationship status is unknown. He was initially known to have been dating a girl named "Stacy," and was rumored to be with Corinna Kopf after the two had kissed during the live stream. However, Adin Ross refuted the rumors, and it is unknown whether he has a girlfriend currently.
Q. Is Adin Ross the most popular streamer on Twitch?
A. Adin Ross is one of the most popular streamers on Twitch and currently boasts of more than 55k subscribers on the platform. As the numbers keep fluctuating, he cannot be said to be the most popular, as has, for now, the 4th most-subscribed channel on Twitch.
Q. Where was Adin Ross born?
A. Adin Ross was born in a Jewish family in Boca Raton, Florida. He currently resides in Los Angeles and has bought a $30 million house alongside some of his friends/fellow content creators.
Q. How much money does Adin Ross earn in a year?
A. As mentioned above, Adin Ross is expected to earn around $5-9 million per year. Of course, this will be his best year financially, and his earnings are expected to go further up in the coming time.