BadBoyHalo is a popular Minecraft content creator, who mainly streams on YouTube but he has recently begun using his Twitch account. He is known to play around a lot with other Minecraft content creators, such as Skeppy, GeorgeNotFound, Dream as well as others. He previously had a YouTube channel with Skeppy and another content creator named a6d, but the channel eventually died and is being used by Skeppy for personal uses. He is a member of the Dream SMP server.
BadBoyHalo currently holds over 3.26 million subscribers on his YouTube channel, which was created in 2012. His Twitch channel already holds around 2.1 million followers, despite only having been created midway through 2020.
He has streamed for a total of 263 hours; a number much lower compared to other content creators. Yet, despite that he is still the 12th most-watched Minecraft channel all across the platform, and 8th under the same category but in the English language.
| | |
| --- | --- |
| Real Name | Darryl Noveschosch |
| DOB | April 6, 1995 |
| Height | 5 feet 6 inches |
| Weight | Unknown |
| Address | California, United States |
| Marital Status/Partner | Single/Unknown |
| Source of Wealth | Online content creation, sponsorships, merchandise |
| Net Worth | $300k |
How much is BadBoyHalo's total net worth?
BadBoyHalo's estimated net worth is said to be around $300k as he is a popular Minecraft content creator. He mainly operates on YouTube but has started streaming on Twitch as well as of late. He is often seen playing alongside other popular Minecraft content creators, such as GeorgeNotFound, Dream, Skeppy, amongst others.
On what platform does BadBoyHalo stream?
BadBoyHalo originally only streamed on his YouTube channel but created a Twitch account in 2020 and streams on it occasionally. His YouTube has edits of clips and highlights from his live streams; mostly his adventures on Minecraft with his friends.
How much does BadBoyHalo earn?
BadBoyHalo earns from his YouTube and Twitch channels, as well as from sponsorships. He receives donations from his viewers, and has his membership button open for those who follow his YouTube channel. The streamer also owns his own large-scale Minecraft server.
BadBoyHalo reportedly earns around $100k or more on a yearly basis. He earns additional amounts from donations, and also makes money off of his Youtooz figure that is sold by the latter; the design is a replica of his Minecraft skin. He also sells his own merchandise.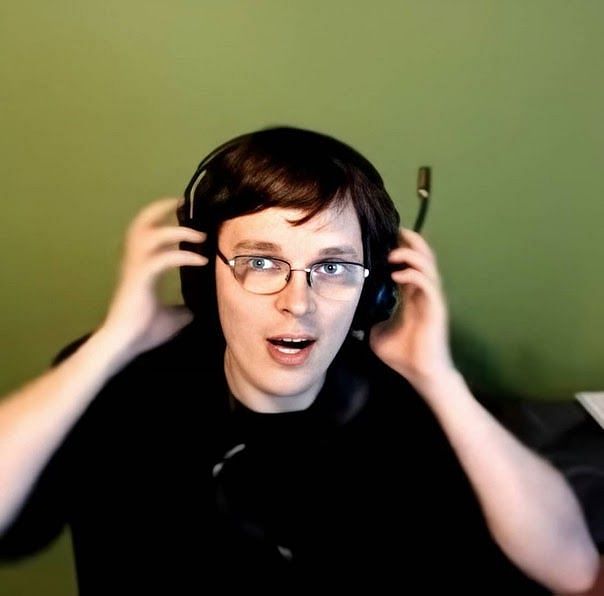 BadBoyHalo's other endeavors
BadBoyHalo had a debate show hosted alongside others, titled "The Weirdest Talk Show." It aired on OnlyHitUS.
The streamer also used to have a channel with Skeppy and his "The Weirdest Talk Show" host a6d, titled "The Trio." It was renamed "SkeppysLab" and is used by Skeppy full-time.
BadBoyHalo owns a Minecraft server titled "MunchyMC," a sort of network where Minecraft players can play a variety of different mini-games and game modes.
BadBoyHalo's Twitch career
BadBoyHalo was primarily a YouTuber and only created his Twitch account recently in 2020, on the 19th of August. Despite his stream schedule being quite infrequent, he has around 2.1 million followers currently, and averages around 25k viewers with every live stream he hosts.
He is currently the 8th most-watched English Minecraft channel, and the 12th most-watched Minecraft channel overall, on the platform.
BadBoyHalo's YouTube career
BadBoyHalo's primary channel for his content creation projects is YouTube. He created his
account in 2012, on the 28th of May, and the channel used to be called "SaintsofGames," but was eventually renamed "BadBoyHalo."
He currently has over 3.26 million subscribers and 65 million views on 486 uploads. His channel is rapidly growing and has seen an increase of 20% subscribers in just the past 30 days. BadBoyHalo also streams on his YouTube channel.
Earnings from other endeavors
BadBoyHalo sells merchandise of his branding, but the amount he has earned from his venue is unknown. His earnings from other ventures, however, are unknown, as of now.
Earnings as a Youtuber
BadBoyHalo's biggest focus is his YouTube channel, in terms of channels where he uploads his content. It is estimated that he makes around $2k to $4k in a month and $24k to $48k in a year. However, he also streams on the platform and would earn a larger sum from any donations he receives every stream from his viewers.
Earnings as a Twitch Streamer
BadBoyHalo doesn't stream very often on Twitch. However, in the months that he was active, he made around $5.75k just from subscribers. If streaming regularly, this would amount to around $69k per annum but that is in addition to a large sum of money from donations given to him by viewers.
Other Sponsorship Deals
BadBoyHalo is selling a limited edition figure of his Minecraft character in collaboration with Youtooz.
Expenditure
BadBoyHalo spent a significant amount of money on creating a specially designed Minecraft server for his friend and fellow Minecraft content creator, Skeppy. He had hired builders and server hosting in order to complete the project, which took around a year.
In the News
BadBoyHalo tweeted out on the 22nd of May in 2021, a clip of American news presenter Tucker Carlson interviewing "chicken enthusiast" Tiara Soliem (a contestant on "The Bachelor") who was introducing her chicken to the camera. Coincidentally, the chicken's name was BadBoyHalo.
In August 2020, BadBoyHalo went bald on stream.
FAQs
Q. How old is BadBoyHalo?
BadBoyHalo is currently 26 years old as of August 2021 and he was born on the 6th of April, 1995. He had originally stated it was the 2nd of April, but on a live stream he held on the 6th of April in 2019, he said it "may or may not be (my) birthday."
Q. Does BadBoyHalo own MunchyMC?
Yes, BadBoyHalo is the owner of MunchyMC, a Minecraft server that hosts different mini-games and activities. It was created in 2015 after MCPvP was shut down.
Q. How much does BadBoyHalo earn?
BadBoyHalo is estimated to earn around $93k to $117k a year, on average. This is from his YouTube and Twitch channels. However, the actual number would be higher owing to the paid memberships he gains on his YouTube channel, as well as the donations he receives on both YouTube and Twitch.
Q. Where does BadBoyHalo stream?
BadBoyHalo streams on both Twitch and YouTube; however, he is more active and regular on his YouTube channel, and streams on Twitch infrequently.