In an endless pool of internet personalities, YouTuber Corpse Husband set himself apart with his anonymous identity & killer storytelling skills. He is a part of a YouTube community called "Horror Narration Channels" and often narrates ghastly horror stories in a signature deep voice on his YouTube channel. While the vocals of Corpse Husband were mesmerizing enough for fans to make him famous, it didn't stop them from pestering the mysterious star for a face reveal.
Corpse Husband had a steady following of 7.61 million subs on YouTube till mid-last year before he shot to fame, thanks to his newfound interest in Twitch-streaming Among Us gameplays alongside popular streamers such as Disguised Toast and Pokimane, as well as Representative Alexandria Ocasio Cortez and now has over 7.29 million subscribers on YouTube.
| | |
| --- | --- |
| Real Name | Unknown |
| Born | August 8, 1997 |
| Age | 23 years |
| Nationality | American |
| Address | San Diego, California, US |
| Marital Status | Unmarried |
| Net Worth | $930.08 Thousand (as of Feb 2022) |
| Sponsors | Unknown |
| Games he plays | Among Us, Rocket League |
Table of contents:
How much is Corpse Husband's net worth
Illnesses
Face reveal
Among Us streams
How much does Corpse Husband earn
In the News
FAQs
How much is Corpse Husband's net worth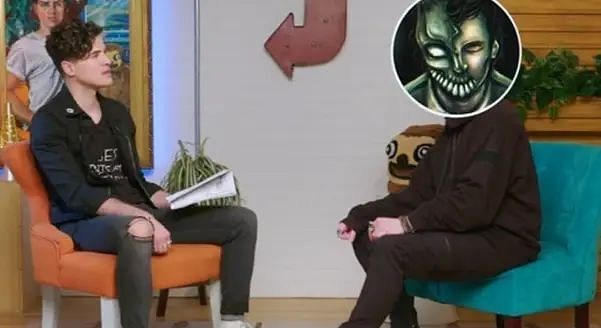 Corpse Husband's net worth is estimated to be $930.08 Thousand as of February 2022. Majority of his income stems from an engagement on his YouTube channel. With ad-revenue, sponsorships, premium subscribers, and more–Corpse Husband is estimated to make $83,000 per month from his YouTube channel alone, according to Social Blade.
In addition, Corpse Husband earns through his musical endeavors on Spotify & Apple Music, where he has hordes of listeners supporting him. Corpse Husband also owns a merchandise store like many other content creators nowadays, dropping limited edition products from time to time for his fan community.
Illnesses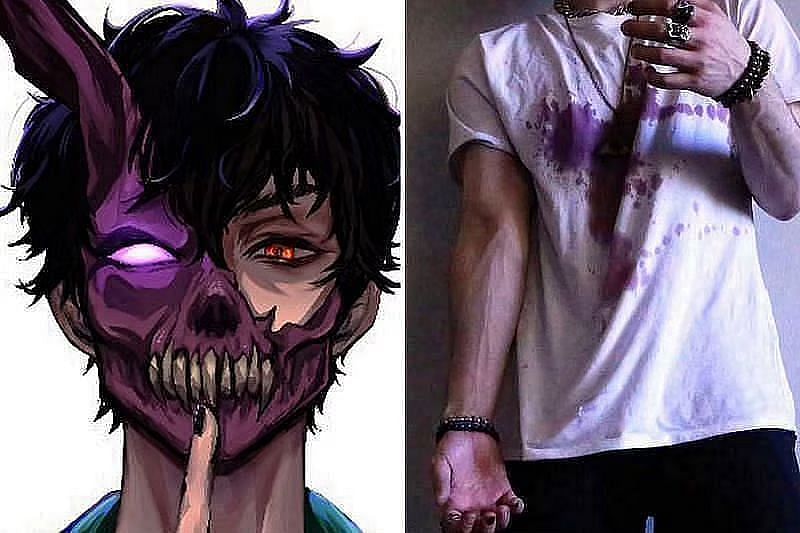 Due to his growing musical career, Corpse Husband also made his way to TikTok with audios of his songs becoming popular and extending his content creation to the short-form video platform. Part of his music's appeal is his uniquely deep voice, which he claimed to have developed through his chronic illness of GERD (Gastroesophageal Reflux Disease).
Corpse Husband also tweeted about his long list of illnesses, including fibromyalgia & sleep apnea, revealing that long hours of gaming or streaming can cause him serious pain. He wrote in frustration, "I'm just f***ing upset that I'm 22 and my life is being robbed from me".
Face reveal
Fans have gathered several facts from the bits of information Corpse Husband revealed over time in his content such as his birthday (August 8, 1997) and where he lives (San Diego, California). However, fans are left in the dark regarding the YouTuber's appearance as Corpse Husband is yet to reveal his face.
The faceless YouTuber has also stated on several occasions that while a face reveal is inevitable, it won't be his prerogative.
He also suggested that he isn't planning a face reveal and if it happens, it will only happen because of the progress the internet has made.
While Corpse Husband is reluctant to reveal his face, he surely isn't hesitant to share his feelings via his music–his latest track is called "Agoraphobic" and one of his other tracks, titled "E-GIRLS ARE RUINING MY LIFE!", was ranked number two on Spotify Viral 50 songs chart.
Among Us streams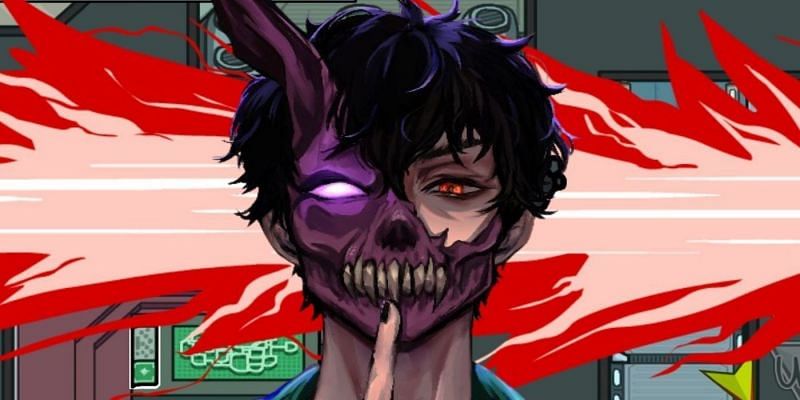 Corpse Husband gained popularity after he started streaming Among Us with popular streamers like Valkyrae, Pokimane, Disguised Toast and Sykkuno. Not only did the viewers get attracted by his deep voice and way of storytelling, but also for his candidness on stream.
He also joined Alexandria Ocasio Cortez for a stream of Among Us where she spoke to her viewers about the importance of voting.
Moreover, he has a separate channel with a subscriber count of over 745k, where he posts his gaming videos and clips.
How much does Corpse Husband earn?
Earnings via YouTube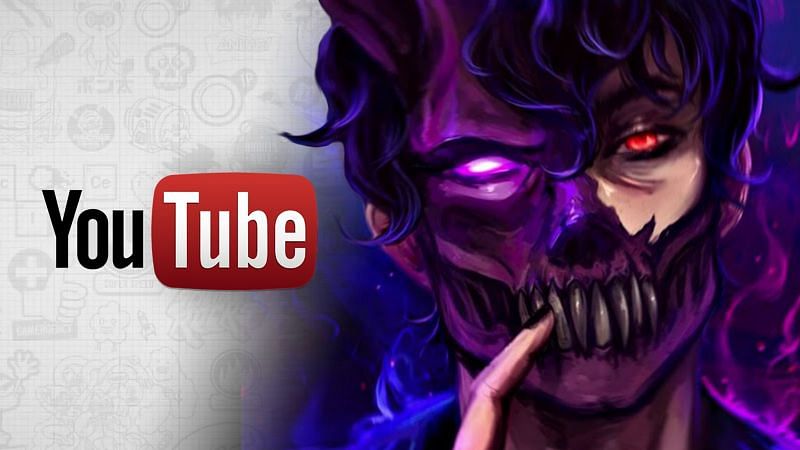 As a YouTube creator, it is only natural that the majority of Corpse's revenue would come from the platform. The personality's astronomical rise in popularity began in September 2020, but it wouldn't reach critical mass until the beginning of October. Now sporting a mighty 7.2 million subscribers, with 267 million views across its content, Corpse's channel has immense earning potential.
According to stat tracker Social Blade, Corpse could be earning up to $83,000 per month from his YouTube channel alone. Annually, then, he could be taking home up to $996,000, if ad rates are high.
Earnings via Spotify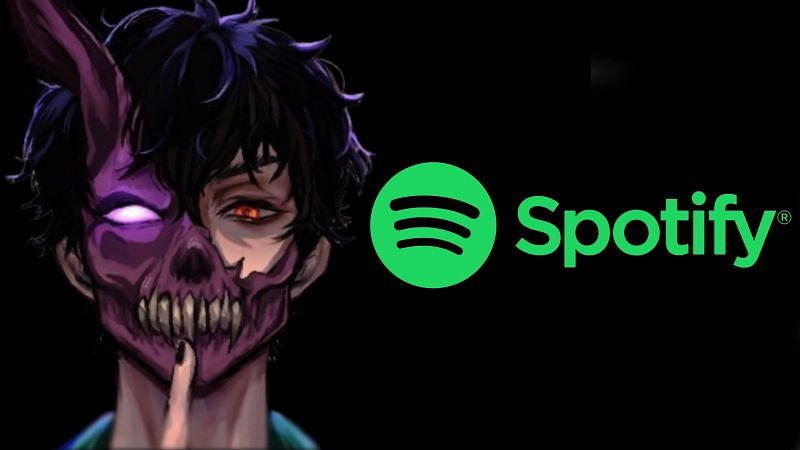 Corpse's Spotify account has nearly four million monthly listeners, with his discography accumulating over 190 million streams overall. Analysts have calculated that Spotify pays its artists $0.0032 per stream, which would see Corpse netting a cool $600,000 from his music so far.
In the News
Corpse Husband has been on the news for several reasons. One, he has been on the news because of his illnesses that he has been so vocal about.
Two, fans for months have been hoping for a face reveal. While he has stated on several occasions that he isn't looking forward to one, he also stated that it is inevitable. Naturally, the world is waiting for an update on the same.
Three, his music has attracted millions of listeners who are waiting for collaborations. Corpse Husband took the world by storm when he announced his collaboration with Machine Gun Kelly and revealed that Halsey is his inspiration behind his music.
FAQs:-
Q1. What is Corpse Husband's actual name?
A. Much like other aspects of his personal life, his actual name too remains shrouded in mystery.
Q2. What games does Corpse Husband play?
A. The faceless YouTuber gained popularity after he started streaming Among Us but also plays Rocket League.
Q3. Is Corpse Husband married?
This piece of information remains unknown.