Imane Anys, better known as Pokimane, is the most popular female content creator on Twitch. According to CAKnowledge, her net worth is estimated at around USD 25 million.
The Moroccan-Canadian gaming celebrity also has a substantial follower base on YouTube and Twitter. With 9.3 million followers on Twitch, 6.65 million on YouTube, and 4.2 million on Twitter, Pokimane's annual income is expected to be in the range of USD 400,000 - 500,000.
| | |
| --- | --- |
| Real Name | Imane Anys |
| DOB | May 14, 1996 (27) |
| Height | 5 feet 4 inches |
| Weight | Unknown |
| Address | Unknown |
| Marital Status/Partner | Single/Unknown |
| Source of Wealth | Content creation, sponsorships, Professional Gamer, Online Streaming |
| Net Worth | USD 25 million approx. |
Pokimane Net Worth (2023)
As of 2023, Pokimane's Net Worth is estimated to be approximately USD 25 million. The 26-year-old started out as a streamer on Twitch but has since become a content creator on various platforms.
Sources of Income
Her exclusivity contract with Twitch as a streamer, YouTube channels, donations, merchandise and sponsorships are the main sources of income for Pokimane. The streamer has a partnership with gaming clothing business Cloak, runs her own talent management company called rts.gg, and has made numerous unknown investments over the years that have only increased her income.
Twitch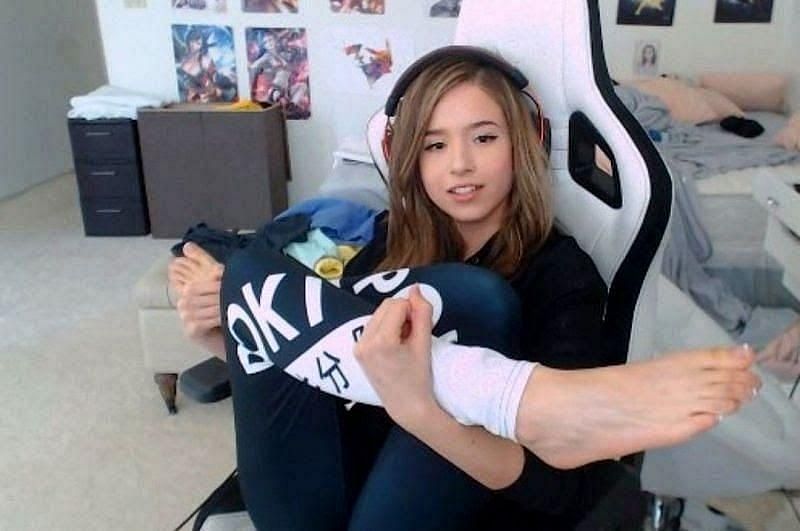 Pokimane first signed a two-year exclusivity contract with Twitch in 2020 and then confirmed that she will renew the contract in early 2022. While the specifics of her contract are undisclosed, speculations indicate that it is a multi-million dollar deal, given Pokimane's popularity on Twitch.
However, in 2022, Pokimane imposed a $5 donation cap on her Twitch streams in order to dissuade large donations. Her current projected monthly income from customers is roughly $25,000.
Pokimane is also a member of the platform's prestigious Partner programme. This programme enables her to supplement her income through a variety of sources, including advertising revenue and sponsorships.
YouTube
According to Social Blade, the Pokimane channel gets over 800k views per month. It generates between USD 283 - 4.5k per month, and between USD 3.4k - 54.3k per year. The channel has over 400 million views till date.
Entrepreneurial ventures
Pokimane is a co-founder of the ever-popular content house OfflineTV, a co-owner and creative director of the gaming clothing business Cloak, and the owner of rts.gg, her own talent management company. She has also created a scholarship for students enrolled in UC Irvine's esports programme. Her income from all three sources, however, has not been made public.
Furthermore, Pokimane made over $36k during her Esports career from 12 tournaments according to esportsearnings.com. She hasn't participated in a tournament since 2021.
Other endeavors
Pokimane has been offered several deals and sponsorship contracts throughout her career. However, the streamer has refused to sign most of them as she is great at creating content. She declined a $3 million sponsorship deal as that wasn't in her best interest. She is currently involved in exclusive deals with NZXT, CashApp, HyperX and Postmates.
Expenditure
Pokimane spends the majority of her earnings on her streaming business. In a recent interview with YouTuber Graham Stephan, Pokimane revealed that she spends around $240,000 per year on her team. This team includes a group of video editors, a social media assistant, a business manager, a talent agent, a general manager and an investment expert. According to 21motoring.com, she also has a Tesla Model Y and a BMW 3 Series, both of which are worth around $92,000.
FAQs
Q. How much money does Pokimane earn annually?
A. Pokimane's annual earnings are estimated to be about USD 1 - 2 million. Given her current subscriber growth rate, fans can expect it to go way higher in the coming years.
Q. How much does Pokimane earn per month from Twitch?
A. Pokimane has confirmed that she earns approximately $25,000 from Twitch per month.
Q. Did anyone actually donate 80 million to Pokimane?
A. No, Pokimane did not receive any donation worth 80 million. It was a false clickbait video which spread the rumor.