Chance "Sodapoppin" Morris is an American Twitch streamer and internet personality who initially rose to popularity due to his World of Warcraft skills. He began his streaming career on the now-defunct XFire platform and switched to Twitch in 2012. Sodapoppin is known for his hilarious personality and has had innumerable hilarious moments throughout his streaming career.
The nature of his streaming has also been unique. Sodapoppin switched to streaming online gambling on various casino websites in 2014 and 2015. He was not a highly skilled player, and once famously lost a $5000 hand with over 43000 viewers watching him live. Today, Sodapoppin is one of the most followed Twitch streamers, with 6.2 million followers. He is also active on Twitter, YouTube, and Instagram, and has a large following on the three platforms.
| | |
| --- | --- |
| Real Name | Thomas Jefferson Chance Morris |
| DOB | February 15, 1994 (age 27) |
| Height | 5ft 7 |
| Weight | 60 Kg |
| Address | Texas, US |
| Marital Status | Unmarried |
| Source of Wealth | Content Creator, Online Streamer |
| Net Worth | $ 5 million (as of Feb 2022) |
Sodapoppin is estimated to have a total net worth of around $5 million as of February 2022. He makes the majority of his money by streaming on Twitch and the regular videos that he posts on YouTube. On Twitch, Sodapoppin currently has around 3.20M subscribers, which should result in around $37,000 in revenue per month and around $460,000 per year. Additionally, Sodapoppin also has a large following on YouTube, with around 1.1 million subscribers as of February 2022.
On YouTube, Sodapoppin regularly garners around 1.5 million views per month, which can lead to earnings of around $5-$6k per month. In addition to his content creation-related earnings, Sodapoppin is also an advisor and part of the ownership group of the eSports organization "NRG Esports." The organization is co-owned by the likes of Alex Rodriguez and Shaquille O'Neal, although Sodapoppin's earnings are unknown. He co-owned the Canadian eSports organization Northern Gaming until August 2017, when it was taken over by NRG Esports.
On what platform does Sodapoppin stream?
Sodapoppin streams on Twitch, where he is one of the most followed and well-liked streamers. With around 6.2 million followers, Sodapoppin's live streams have resulted in some of the most hilarious streamer-related incidents ever recorded on Twitch. He has been caught saying awkward things on camera, has gone live by mistake in the past, and once mistakenly peed on himself after being startled by his father. Sodapoppin has two pet dogs; one is named Kevin, the other one's name is unknown. Apart from the live streams on Twitch, he regularly posts videos on YouTube as well.
How much does Sodapoppin make?
Although not much information is known about the precise extent of Sodapoppin's earnings, he has in the past mistakenly revealed some details. According to Social Blade, his YouTube earnings can be anything between $375 to $6k per month. However, considering he regularly pulls in more than a million views per month, he should be earning about $60 to $70k per year. This is in addition to the 17,000 odd Twitch subscribers that result in the majority of his content-related earnings.
Overall, his Twitch and YouTube earnings should add up to around $600k per year. This is in addition to the unknown salary that he pulls from NRG eSports. Finally, Sodapoppin also has his own website and line of merchandise and apparel. Featured products include different kinds of t-shirts and other clothing, wall-art/posters, and other kinds of general merchandise.
The above earnings are exclusive of the donations that he receives on Twitch, apart from sponsorships/deals. Overall, Sodapoppin probably makes around a million dollars a year.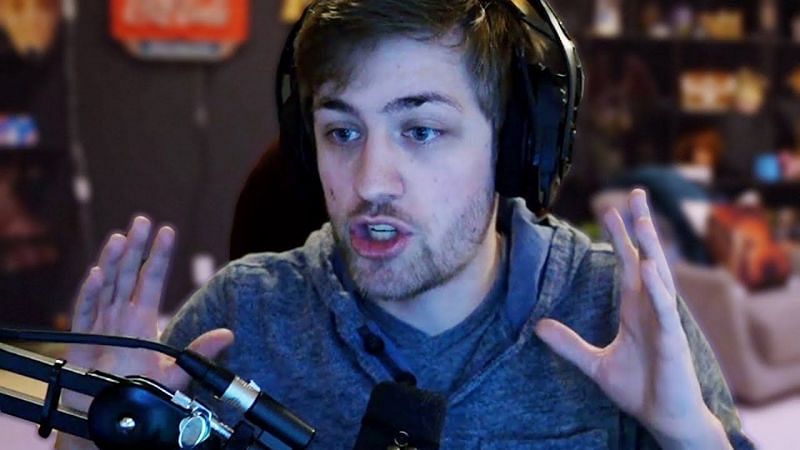 Sodapoppin's streaming career
Sodapoppin started off as a World of Warcraft streamer and used to stream on the Xfire platform, which was shut down back in August 2016. After garnering an initial following on the platform, he switched to Twitch in 2012, and until 2017 had no more than a million followers.
In 2014 and 2015 Sodapoppin took a break from Twitch streaming to focus on online gambling. He would stream blackjack tournaments for hours together on different casino websites, and would regularly end up betting thousands of dollars. Never particularly adept at gambling, Sodapoppin lost a $5000 hand back in April 2015 in front of thousands of viewers. With time, he switched back to Twitch and has over the years tried his hand at a number of video games.
Sodapoppin has streamed games such as GTA V, Dead by Daylight, and Overwatch in recent years. He also regularly hosts various "IRL" streams where he gives viewers a peek into his everyday life. Sodapoppin's almost cult status has resulted in a huge following on Twitter as well. He has 572k followers on Twitter and posts regular updates about himself.
Sodapoppin is not a professional gamer, and most notably eliminated Dr. Disrespect from the H1Z1 invitational tournament back in October 2017. According to Twitch Tracker, he has to date streamed for a total of 9,119 hours, and regularly streams for around 8 hours every day. He has registered a peak viewership of around 110,000 viewers on Twitch and has had a total of 357 million views.
Earnings as a Youtuber
As mentioned earlier, Sodapoppin regularly registers over 1 million views per month. YouTube offers anything between $2-$5 for every thousand monetized views on the platform, This puts its monthly earnings from the platform at around $6-$7k, although there are quite a few variables involved on YouTube. This includes ad-blockers, whether the user is skipping ads, and some other factors.
Earnings via Twitch streaming
Considering Sodapoppin has one of the largest following on Twitch, it makes sense that around half of his total yearly income comes from the platform. The donations that he receives from his fans also make for a large chunk of his earnings. Sodapoppin has around 7,000 subscribers, a number rose to as high as around 22,000, back in February 2019. Regardless, his overall earnings from Twitch streaming should be over $400k per year.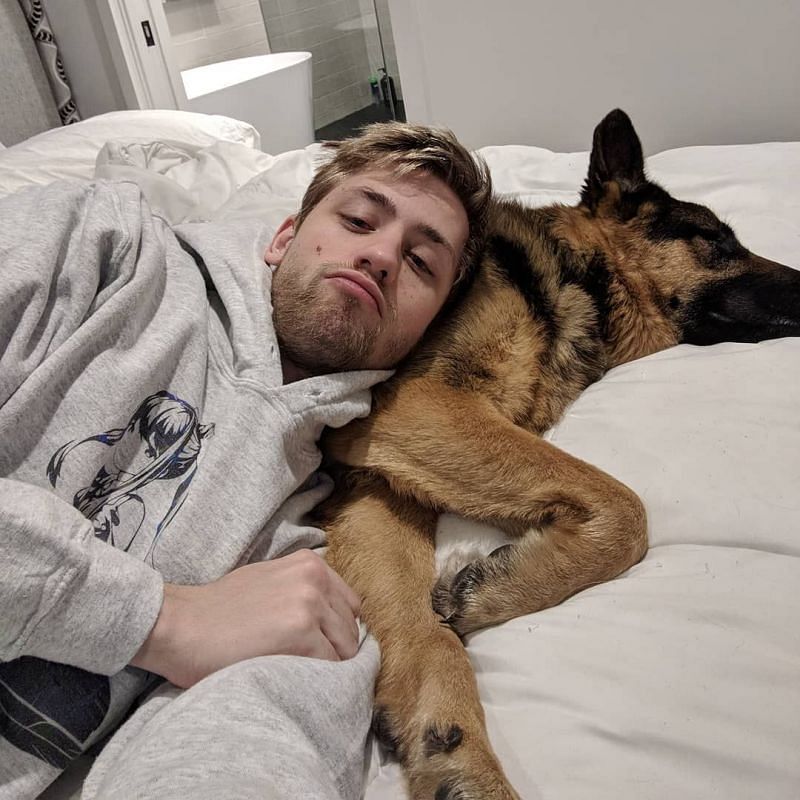 Other Sponsorship deals
Sodapoppin has revealed little to no information about the extent of the sponsorship and other deals that he has signed over the years. During his gambling-streaming days, Sodapoppin would regularly host partnered streams with different gambling websites, most notably BetOnline.ag. Additionally, he was the co-owner of Northern Gaming and is now an adviser and part of the ownership group at NRG eSports.


Expenditure
Again, Sodapoppin has not released a lot of information about the overall expenditure that he incurs. He lives in Austin, Texas, and is known for his hilarious personality and whacky behavior during his streams. Sodapoppin appears to live a flamboyant lifestyle, regularly attends various Twitch events. Back in 2017, Sodapoppin revealed that his gaming house had burned down, leading to a flurry of large donations from concerned viewers. However, he announced on Twitter in June that he had bought a new house. No further details are known about the kind of expenditure that he incurs on a regular basis.
In the News
The innumerable hilarious incidents that have occurred during Sodapoppin's live streams ensure that he is one of the most discussed Twitch streamers around. He is one of the oldest streamers on the platform but has been on the receiving end of quite a bit of scrutiny. Sodapoppin has a unique personality with a somewhat "crass" sense of humor. He has been banned multiple times by Twitch for indulging in "hate speech."
Back in July 2015, he posted on Twitter his opinion about female streamers who hardly streamed video-games on Twitch. He was of the opinion that female streamers who are not good at gaming should rather stick to other platforms such as YouTube. The post was met with scrutiny from the online community. Sodapoppin did not want such female streamers to be considered "Twitch streamers."
In July 2020, Sodapoppin was temporarily suspended because one of his VRchat streams involved some inappropriate "sexual material." One of the in-game characters was wearing clothing that was considered "revealing." This led to a sarcastic apology by Sodapoppin, as he hilariously explained the reason behind his Twitch ban. The apology video can be watched below.
FAQ
Q. How much does Sodapoppin make in a day?
A. While it is difficult to estimate, Sodapoppin makes around $2000-$3000 per day.
Q. How much does Sodapoppin make in a year?
A. Sodapoppin earns about a million dollars per year from live streaming, sponsorships, donations, and all other avenues available to him. He has one of the largest and the oldest communities
among Twitch streamers, with a major part of his earnings expected to include Twitch
donations.
Q. Is Sodapoppin married?
A. Although unconfirmed, Sodapoppin is unmarried.
He is in a long-term relationship with fellow Twitch streamer and internet
personality Lea May Currier. Lea regularly posts updates on Instagram, with quite a few of her posts featuring Sodapoppin as well. The pair has a child together as well.
Q. Does Sodapoppin use mouse acceleration?
A. No, Sodapoppin does not use mouse acceleration.
While this is something he has never confirmed, back in January 2018 Sodapoppin
posted on Twitter explaining he was having trouble with his mouse going "super-speed." This
suggests that he does not use mouse-acceleration.