Known by his online alias "xQc" or "xQcOW," Canadian YouTuber and Twitch streamer Felix Lengyel began as a professional Overwatch player. He represented the Dallas Fuel in the 2018 Overwatch League, and played in three Overwatch World Cups for Team Canada, in 2017, 18 and 19. Thoroughly eccentric, xQc was later released by the Dallas Fuel owing to multiple suspensions and controversies. As a streamer, xQc is known for his humorous retorts and an overall funny personality.
Although xQc has been a Twitch streamer since 2014 and a YouTuber since 2015, he began streaming full-time on Twitch only towards the beginning of 2019. Until then, he had around 900,000 followers on Twitch along with some 20,000 subscribers on YouTube. Primarily an Overwatch streamer, xQc streams a variety of other games such as Minecraft, Fortnite, GTA V, and more recently Among Us and Cyberpunk 2077. Currently, xQc has around 11.6 million followers on Twitch and 2.22 million subscribers on YouTube. In june 2023, streaming service Kick and xQc agreed to a two-year, $100 million deal that will eventually have an impact on xQc's net worth.
| | |
| --- | --- |
| Real Name | Felix Lengyel |
| DOB | November 12, 1995 (age 27) |
| Height | 6ft 2 |
| Weight | 58.9 Kg |
| Address | Texas, US |
| Marital Status | Unmarried |
| Source of Wealth | Professional Gamer, Content Creator, Online Streamer |
| Net Worth | $ 10 million (as of March 2023) |
How much is xQc's total net worth?
As of 2023, xQc is estimated to be worth around $10 million. As far as his earnings are concerned, xQc earns around $3–4 million overall from his Twitch and YouTuber revenue. xQc allegedly earned $8 million alone from Twitch payouts between 2019 and 2021. However, this sum excludes earnings from sponsorships, merchandise, and other online platforms like YouTube. He regularly posts videos on YouTube, and has registered more than 630 million views on his content. On Twitch, xQc streams on a daily basis for around 9 hours, with some of his streams lasting for double that. His streams regularly get more than 70,000 average viewers, with some of his recent ones getting an audience of over 100,000.
On what platform does xQc stream?
xQc hosts his live-streams on Twitch, and uses YouTube to post general gaming videos and other notable incidents that might occur during his Twitch streams. In October 2019, xQc was the most-watched streamer on Twitch and 29th most followed as well. xQc is popular due to his witty personality, and the fact that he revels in interacting with his audiences for hours together. He has a highly engaging streaming style and often collaborates with other streamers as well.
Currently, he owns the 7th most-watched channel on Twitch, and has registered a total of 11.6 million followers.
How much does xQc make?
As of today, xQc averages around 70,000 viewers on his Twitch streams. This puts his overall earnings at around $300,000 per month from Twitch. He earns $700,000 from brand deals and monthly subscriptions. Additionally, he also has a popular YouTube channel with more than 2.22 million subscribers, where he regularly posts his stream-related and other video game content.
According to SocialBlade, his yearly earnings from YouTube can be as high as $1.2 million, depending upon advertisement engagements. He regularly registers over a million views on YouTube on a daily basis, and has over 25 million views in the past 30 days on YouTube. In February 2019, xQc signed for the LA-based eSports organization Sentinels as a variety streamer/Overwatch substitute player.
He reached his then-current all-time viewer peak of 222,720 on April 9th, 2020, during a Valorant stream. xQc's popularity on Twitch rose further when he began to stream chess, with grandmaster Hikaru Nakamura featuring in one of his streams in April 2020. On October 1st, 2020, xQc announced that he had signed with Luminosity Gaming as a content creator. The salary that he receives from the organization has not been revealed.
Finally, xQc also earns via sponsorships, brand deals, donations and other methods, and should have an overall yearly salary of around $5 million.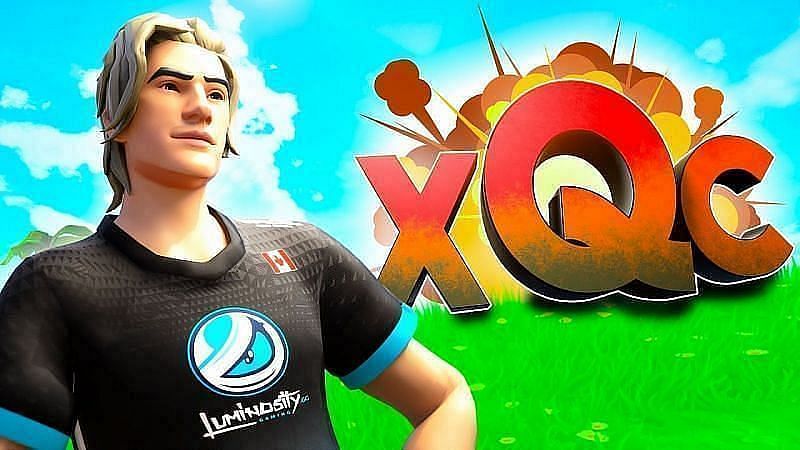 xQc's Overwatch eSports career
xQc began his eSports career with a Canadian semi-professional eSports organizations called DatZit Gaming back in August 2016. He won the Dreamhack Montreal 2016 Overwatch tournament along with his team, and joined Overwatch team "Q?", an organization later taken over by Denial eSports, in October 2016. xQc ended up claiming that Denial eSports owed them $2900 in unpaid dues.
After a brief stint with Overwatch team "Arc 6," he announced on October 28th, 2017 that he will be joining Overwatch League franchise Dallas Fuel. He was hit by two suspensions by the Overwatch League for some social media violations and the use of disparaging language.
After the second suspension, xQc decided to become a full-time streamer, but returned to professional Overwatch a few months later. He participated in the League as part of the Contenders Trials NA team "GOATS." He later joined the Gladiation Legion, which was the academy team of the Los Angeles Gladiators. xQc stayed put until late 2019, after which he announced that he will be turning into a full-time streamer. xQc also participated for Team Canada in three editions of the Overwatch World Cup, in 2017, 18 and 19.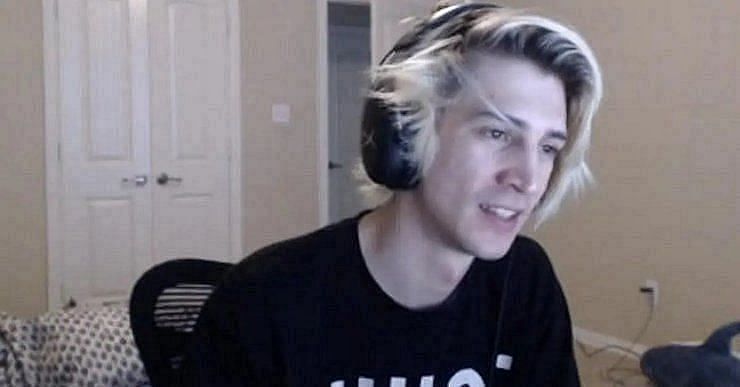 Earnings from playing professional Overwatch
xQc enjoyed the best time of his Overwatch career when Team Canada finished runners-up during the World Cup in 2017. He was voted the MVP, and his team ended up earning around $200,000 in total. Not a lot of information is available as far as his other earnings during this period are concerned.
xQc was part of multiple eSports organizations, and takes home a massive salary for his role as a Twitch streamer for Luminosity Gaming. He has a number of sponsorship deals, most notably with G Fuel, with multiple xQc-themed products available on the internet.
Earnings as a YouTuber
xQc is not particularly huge on YouTube, and has around 1.46 million subscribers. According to SocialBlade, this puts his monthly earnings anywhere between $6.5k-$103.4k. This would translate to earnings of as high as $1.2 million per year.
This number is not static, and is bound to increase, considering the increased attention that he has been giving to posting content on YouTube.
Earnings via Twitch streaming
Considering xQc's surgeon popularity on Twitch, his streams have regularly been seen to average more than 70,000 viewers. This will put his overall expected earnings at around $250-$300k per month, excluding fan donations, re-subscriptions, gifted subscriptions, brand deals and endorsement deals.
Additionally, xQc has signed a number of sponsorship deals since retiring from professional Overwatch. This includes deals with Verizon, G Fuel and MetaThreads, although not much is known about the overall earnings that he receives from each deal.
During a live stream back in February 2020, xQc had accidently leaked a deal that he has signed with Verizon for the promotion of certain products. He stood to make around $11,000 from the deal, excluding the money that he got as commission in case his viewers bought products using a specific code.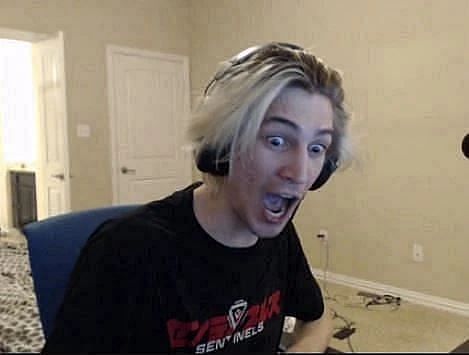 Other Sponsorship deals
Despite xQc's wacky public life, not much is known about the various sponsorship deals that he has signed. He was involved in promotion for Verizon products, and has a sponsorship deal with G Fuel and MetaThreads, which is a gaming apparel company. It is very likely that he earns a substantial amount from these deals as well.
Expenditure
Again, like most details about his earnings, xQc's overall monthly expenditure is also not known. He lives in Texas after being born and brought up in Canada, and is one of the most hilariously outspoken personalities of recent times. His Twitch streams and YouTube videos suggest that he lives a rather flamboyant lifestyle, although the streamer has never revealed details about his expenditure.
In the News
According to xQc's agent, Ryan Morrison, he has reportedly agreed to a two-year deal worth almost $100 million with Kick in June 2023. The Canadian content creator will join a long list of notable Twitch streamers who have signed non-exclusive contracts with the recent streaming platform. While the official announcement has not yet been made, Morrison has provided some details.
Morrison stated that although the initial contract is only worth about $70 million, it may end up being worth more than $100 million with additional incentives. The decision by xQc is undoubtedly important for the emerging streaming service Kick. In the past few months, several Twitch streamers have switched to other platforms. Ninja, who recently began streaming on Kick, added that the company's most recent policy changes, like the simulcast restriction, have only served to drive away more creators.
xQc has seen a fair share of controversies, especially during his professional eSports career. Back in 2017, he was banned by the Overwatch League for 4 games and fined $2500 after being found making homophobic comments against rival player Austin "Muma" Wilmot. Within days of his return, he was suspended again, this time for social media violations and the use of offensive language.
As a Twitch streamer, he regularly finds himself in the news due to a number of hilarious comments and incidents that regularly go down during his streams. He has been recently banned twice in GTA V, with the latest suspension coming after xQc violated server rules by making use of a glitch to kill other players.
When Cyberpunk 2077 was first released, xQc spent hours on a daily basis streaming the game, leading to a number of hilarious reactions and incidents that further added to his growing popularity on Twitch.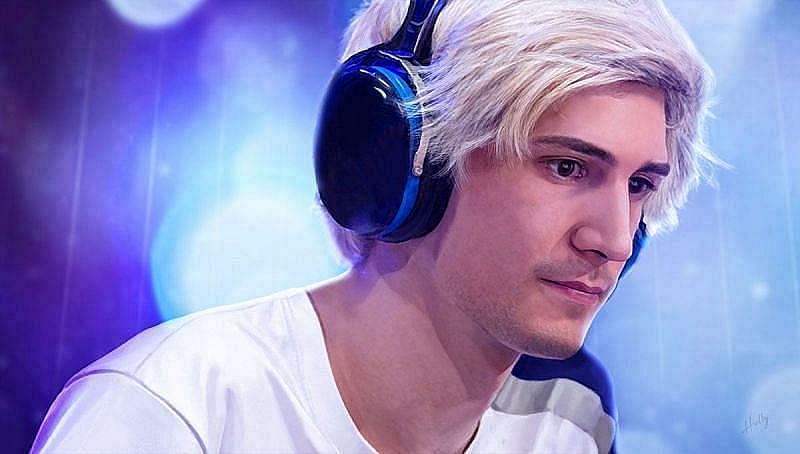 FAQs
Q1. How much does xQc make in a day?
A. While it is difficult to estimate, xQc makes around $5000-$10000 a day
Q2. How much does xQc make in a year?
A. xQc earns about $5 million per year from live streaming, sponsorships, donations, and all other avenues available to him.
Q3. Is xQc married?
A. No, xQc is not married. Not much is known about his dating life. xQc was rumored to be dating fellow Twitch streamer "adeptthebest," whose real name is Sam.
Q4. Does shroud use mouse acceleration?
A. No, xQc does not use mouse acceleration. As a matter of fact, he had back in November 2017 used it for a few weeks, and later posted on Twitter saying that he "felt stupid."