Eden Hazard is a Belgian professional footballer who currently plays for Spanish club Real Madrid. The 31-year-old became a world class player during his stint with Premier League club Chelsea. Hazard made his debut for Chelsea in 2012 after he left his boyhood club LOSC Lille to join the Blues. During the period of 2012-2019, Hazard improved through leaps ad bounds to become a world class player with a market value of €`150 million by the end of his stint with Chelsea.
Eden Hazard made 352 appearances for Chelsea and managed to score 110 goals and assist 92 goals for his team. The Belgian left winger became an untouchable player on the pitch and also on Chelsea's starting eleven. At Chelsea, Eden Hazard won multiple titles which includes 2 Premier League titles, 2 Europa League, 1 English FA Cup and 1 English league Cup. However, by the end of the 2018-19 season, Hazard decided to leave the Blues and join Real Madrid.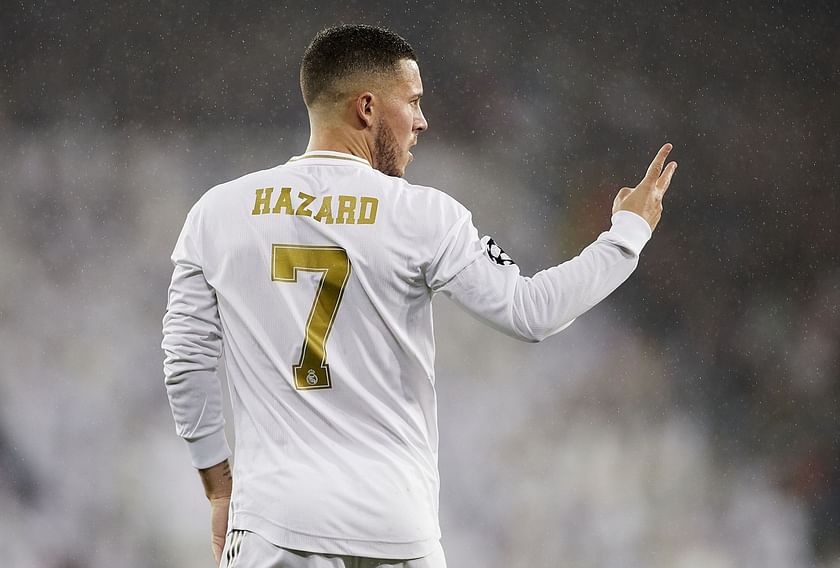 Los Blancos paid a whopping €115 million for the player as transfer fee in 2019 as he became the new number 7 at Madrid. However, Hazard's career saw a huge decline since he joined Madrid. The Belgian started having a series of Injuries which cost him more than 50 matches.
The 31-year-old recently regained his fitness but is now viewed as more of a bench player at Madrid as he is no longer the player he was.
Eden Hazard's Salary
Eden Hazard's net worth is estimated as $100 Million at the beginning of 2022 according to Celebrity Net Worth.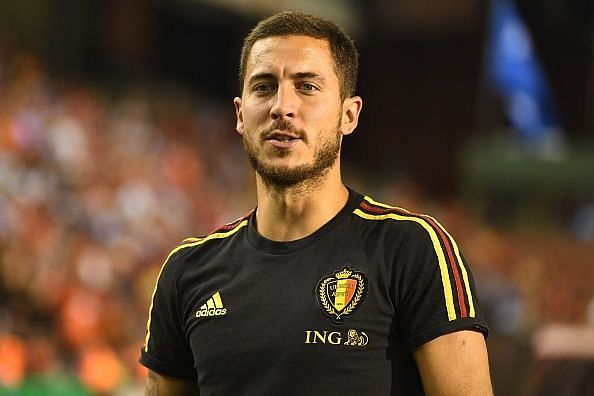 Hazard currently earns £400,000-a-week according to a report from Evening Standards and in a year, that's between 24 and 25 million euros.
Earnings
Apart from his contract at Real Madrid, he also earns from his sponsorship deals with Sina Sports of China who write about his footballing and personal stories, and Topps who introduced a new trading card line with Hazard as the face of it. He also has a sponsorship deal with Lotus Bakeries to do social media campaign for their famous Biscoff brand of biscuits. However, Hazard's deal with Nike ranks the highest in his list of endorsements. 
Investments
Hazard is a big fan of the German automobile company Audi and has two Audis in his collection along with a BMW and a Mercedes-Benz. He also owns a mansion in Belgium.
| | |
| --- | --- |
| Age | Nationality |
| 31 | Belgian |
| DOB | Source of Wealth |
| 7/01/1991 | Football, Endorsements |
| Salary | Endorsements |
| $20 Million | $5 Million |
| Residence | Sponsors |
| La LouviereLondon | Nike, Sina Sports, Topps, Lotus Bakeries |
| Marital Status | Charity |
| Married | Empire of the Children Project, Okocha Charity Foundation |