Dallas Cowboys legend Troy Aikman and his wife Catherine Mooty are not divorced, even though newly surfaced pictures might state otherwise. The Hall of Famer was spotted getting close and personal with Haley Clark, and Clark shared the images on her official Instagram account.
Troy and Catherine wed in 2017 after nearly one year of dating. The pair were both previously married before they tied the knot and embraced their beautiful family.
The Oklahoma native shares kids Alexa Marie Aikman and Jordan Ashley Aikman with ex-wife Rhonda Worthey. Catherine, for her part, shares sons Luke and Val with ex-husband Jerry Mooty.
•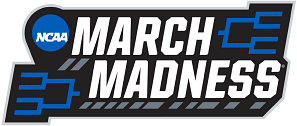 Troy Aikman and Catherine Mooty reportedly split in 2020
Troy Aikman and Catherine Mooty have not posted each other on social media in recent years. Catherine's last photo with Troy was posted in February 2020 while the two vacationed in Paris. Troy last shared a photo of Catherine in 2019 alongside a few friends.
However, it is essential to know that they both follow each other on Instagram, and Catherine still has Aikman as her last name on the picture-sharing platform. Catherine and their children have posted something remotely cryptic since Aikman's new girlfriend posted the pictures.
Troy Aikman's new girlfriend, Haley Clark, in the Spotlight after cozy Instagram Posts
Troy Aikman's new girlfriend, Haley Clark, recently shared pictures of her and the legendary quarterback on a romantic holiday in Capri, Italy. The photos show the three-time Super Bowl champion getting cozy with Clark as she kisses his cheek.
Haley Clark is a Senior Sales Director for luxury casual menswear company Q Fifty One. The Dallas-based company owns the brands Q Clothier and Rye 51. She also earned her degree at Southern Methodist University. Her relationship with Aikman comes seemingly out of nowhere, as there have never been reports linking the pair.