The Arlington Renegades compete in the South Division of the XFL. The Renegades are one of the better-known sides in the XFL, as they have a fan base that would make most other teams jealous.
Here, we will analyze the Renegades' roster, look at their players, and check whether they can go all the way. It will be an enjoyable 2023 XFL season, so let's get to the action.
•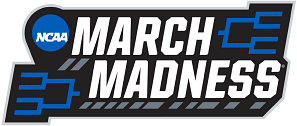 ---
A look into the Arlington Renegades XFL roster
The Arlington Renegades roster comprises offensive players, defensive studs, skill players, and some specialists. Let's highlight each position.
Quarterbacks
QB1: Drew Plitt
QB2: Kyle Sloter
Running Backs
RB1: Dexter Williams
RB2: Keith Ford
RB3: De'Montre Tuggle
Backup: Kenneth Farrow
Wide Receivers
WR1: JaCorey Sullivan
WR2: Jackson Anthrop
WR3 Lujuan Winningham
WR4: Jordan Smallwood
Backups: Brandon Arconado, Sean Modster, and Flynn Nagel
Tight Ends
TE1: Sal Canella
TE2: Shaun Beyer
TE3: Alex Ellis
Backup: Isaac Nauta
Offensive Line
OT1: Darta Lee
OG1: Cameron Hunt
C: Brian Folkerts
OG2: Mike Horton
OT2: Cam Carter
Reserves: Boe Wilson, Jake Stetz, and Keenan Forbes
Defensive Line
DE1: Will Clarke
DT1: Josiah Coatney
DT2: DaVonte Lambert
Reserves: Bruce Hector, Doug Costin, T.J. Barnes, Micah Dew-Treadway, and Glen Logan
Linebackers
OLB1: Jessie Lemonier
MLB1: Otaro Alaka
MLB2: Nick Temple
OLB2: Ryan Mueller
Reserves: Josh Watson, Isaiah Graham Mobley, and Edmond Robinson
Defensive Backs
CB1: De'Vante Bausby
CB2: Shakur Brown
Safety: Rahim Moore
Safety: T.J Green
Reserves: Josh Hawkins and Robert Nelson
Special Teams
Kicker: Taylor Russolino
Punter: Marquette King
Long Snapper: Antonio Ortiz
---
Do Arlington have it in them to win the XFL Championship?
The Arlington Renegades have it in them to win the 2023 XFL Championship. The Arlington Renegades are a team packed with talent and have a built-in system for sustainable success.
The team will likely rely on their run game due to the dynamism of their running backs. This will do them a lot of favors, as their quarterback room is arguably one of the least experienced in the XFL. However, if they decide to throw the ball, they have so many options to throw to.
Players like JaCorey Sullivan and Jackson Anthrop are no pushovers, and they are backed up by former NFL hopefuls Lujuan Winningham and Jordan Smallwood. If the team wants to go big, they could sling the rock to XFL elite tight ends Sal Canella and Alex Ellis.
Furthermore, the Renegades can't be caught lacking on the defensive side of the ball, as they have ball hawks in De'Vante Bausby, Shakur Brown, and the ever-reliable Rahim Moore at safety. The defense's job will be made easier by a super-skilled offensive line led by Darta Lee and Brian Folkerts.
The Renegades will be coached by XFL veteran Bob Stoops, the only returning coach for the 2023 season, and that is a significant advantage heading into the season. There is a reason why the Renegades are the odds-on favorites to win it all come the end of the season, and their roster is a significant reason why.