Davante Adams appeared less than pleased that his Las Vegas Raiders had cut Derek Carr only to sign Jimmy Garoppolo to be their next quarterback. Carr was a big reason Adams came to Las Vegas and a big reason he signed an extension there.
With him gone and Garoppolo in town, Adams posted a cryptic message to social media that gave the impression he was unhappy. He's now cleared the air on the "I Am Athlete" podcast and stated that he's thrilled to get to play with the former San Francisco 49ers quarterback.
•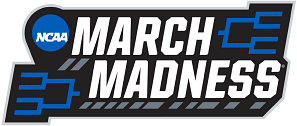 Adams said:
"I'm ecstatic that Jimmy's here, Jimmy is a great guy. I've been around him a lot now, it's been a lot of time at the facility when we're doing these workouts. And I liked the guy that he is, and obviously we all working to get healthy to be in a great spot to where we can go out there and, and have a good a good year. And I'm very optimistic about it."
He continued:
"And, you know, the narrative got changed like I was, you know, I don't I don't care who my quarterback is, or, you know, I didn't I'm not happy that we decided to go with Jimmy I was trying to get Aaron because I didn't even know Jimmy was a part was in our thought process at the time, you know, and I'm extremely excited that he's here with us now."
Adams posted: "Don't hit me about this s**t" after Garoppolo was signed, but he seems to be fine with the addition of the quarterback and is looking forward to playing with him.
---
Will Jimmy Garoppolo be better for Davante Adams?
If last season proved anything, it's that it truly doesn't matter who throws Davante Adams the ball. He will catch it and he will put up incredible stats along the way.
After a narrative arose that Adams might have been an Aaron Rodgers product, the former Green Bay Packer was on a mission and he proved that he can succeed with anyone.
He was excellent with Derek Carr and Jarrett Stidham, so there's no reason he can't be with Jimmy Garoppolo now, either.
Edited by Zachary Roberts