Travis Kelce is having a ton of success on the field with the Kansas City Chiefs, but his personal life has taken a turn for the worse this year following a breakup with Kayla Nicole. The couple were together for five years.
As the breakup became public, people started to speculate on the reasons behind it, and Twitter came up with some of the most ridiculous theories. Reports said that the reason behind it was money, and that Kelce was cheap throughout most of the relationship.
The Chiefs' tight end, however, quickly denied these rumors during his appearance on The Pivot Podcast.
•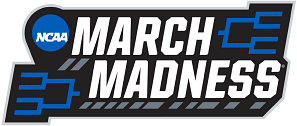 "How crazy is that? Don't buy into that s***! We were in a relationship for 5 years, a hundred dollars here and a hundred dollars there wasn't even thought about, which is ridiculous. I would never say that I was supporting her. She had a very financially stable life and what she was doing in her career."
The couple did break up a few times before as well, before reconciliation and moving on together, but it seems that it's going to be official this time. Nevertheless, it would never make sense for money to be the reason for a breakup, as she's a famous model as well.
Travis Kelce career: how much has he earned?
The tight end earned over $64 million during his 10-year career, all with the Kansas City Chiefs.
He was drafted in the third round of the 2013 NFL draft by the Chiefs and has amassed over 10,000 receiving yards throughout his entire career. His salary for the 2022 season is $12,25 million and his cap hit is a bit higher, with $14,80 million counting against the Chiefs' payroll.
According to his new contract, he will earn $13 million in 2023 and $17.25 million in the next two years. He's slated to become a free agent in 2026, when he'll be 37-years-old.
There's little doubt that Kelce is going to be a Hall of Famer once his career ends. He's already one of the best tight ends of all time and can only grow his legacy from now on.