Dak Prescott and the Dallas Cowboys fell short in this season's NFC divisional round against the San Francisco 49ers. Prescott has been under the microscope as the Cowboys quarterback since taking over as the starter in the 2016 season. However, has owner Jerry Jones lost the trust of his franchise quarterback?
On ESPN's "Get Up," when former Cowboys player Marcus Spears was asked if Prescott's job would be on the line next season, Spears said:
"That decision's got to be made, and it's based on his performance this year. You got to determine how far behind you are the Philadelphia Eagles and what (Howie) Roseman has done with building the roster with a young quarterback that they probably gonna have to pay this year, but still will be able to cap maneuver and keep some of those players.
•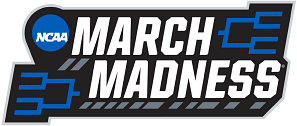 "Obviously, having that talent that's around him now, you lose a few things obviously when you sign a quarterback, and that's what we've been alluding to when when when dad got the money. There are parts of his roster that would have to be overcome by his ability and his play, and he has not ascended to that."
Dak Prescott has led the Cowboys to the playoffs four times in his seven seasons with the franchise. He has a 2-4 playoff record, throwing for 1,559 yards, 11 touchdowns and five interceptions. The 2016 AP Offensive Rookie of the Year is fourth in Cowboys history in both career playoff yards and touchdowns.
Nonetheless, does Jones still believe in Dak Prescott, whom he gave a four-year, $160 million contract in March 2021?
---
Jerry Jones on Dak Prescott's future in Dallas
Jerry Jones spoke to the media after the loss to the 49ers, saying that he thought the Cowboys would defeat them because he has "such confidence in Dak." Prescott threw for 206 yards, a touchdown and two interceptions in the 19-12 loss.
"I thought we would win it because I've got such confidence in Dak," Jones said. "I'll line up out there five times with that (similar) situation, and if we've got him at quarterback, I'll take my chances. So, I'm just saying give me that setup a year in advance, a month in advance and give me him as the quarterback, and I feel very strongly that we'll win."
Given Prescott's enormous contract, it would be difficult for the Dallas Cowboys to try to trade him as the cap hit will be over $49 million next season. Let's see what the longtime owner will do with his franchise signal-caller this offseason.
---
If you use any of the above quotes, please credit The Sporting News and H/T Sportskeeda.
Edited by Joseph Schiefelbein