Dak Prescott has been in the line of fire ever since the Dallas Cowboys lost to the San Francisco 49ers in the NFC Divisional Round. He threw two interceptions, both of which proved costly, and could not rally his team down from 19-12 for another score.
NFL analyst Albert Breet believes the reason is that Dak Prescott is a better quarterback when they have a running game going. When he has the option of not always having to pass, the Cowboys become a better team, as he says. He believes that Dallas will look to build on that to allow him to become a game manager who relies on the running game when needed. He expects the Cowboys to accordingly retain him and build a running game around him.
The issue, though, is that Ezekiel Elliott has been unproductive this season, and Tony Pollard is becoming a free agent in due course. That might mean a full overhaul in Dallas, if that is where it comes to be. He said,
•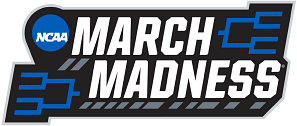 "When Dak's been at his best, they've really been more of a team that's built around the running game and that I think manages games a certain way. And so the question is, do you get back to being that? My guess would be that Zeke Elliott is probably gone after this year based on numbers for next year. And you know that totally Tony Pollard is a free agent."
Is Dak Prescott much better when the Dallas Cowboys has a running game?
To determine whether Breer is correct in his assertions, we have to look at the evidence of the past season. A study of postseason stats seems to back up his judgment here.
In the game against the Tampa Bay Buccaneers, where Dak Prescott threw for four touchdowns and no interceptions, Dallas had a rushing yardage of 128. Compare it to the San Francisco game, where they rushed for only 76 yards.
Going back into the regular season, where he was abysmal with a 37.8 percent completion attempt, they only had 64 yards rushing. However, one could also look back at the Jacksonville game in which they lost. They had 154 rushing yards in that game but still lost as Dak Prescott threw two interceptions.
Based on the above, it is clear that the Dallas Cowboys need more of a running game to complement Dak Prescott. However, he has lost them games despite that when he has thrown interceptions. If he keeps turning the ball over regularly, no amount of rushing can disguise that.