As the Super Bowl approaches, the rating predictions are oven fresh. The current forecast speculates that there will be over 100 million viewers in the United States of America for the first time since 2018.
The rationale behind this prediction is that Sunday's game will likely be a free-scoring affair, with neither team being too key on shutdown defense. Furthermore, this game is the first in at least three years when the NFL will allow a full crowd. Crowds have been limited for the past couple of years due to the coronavirus pandemic. However, the pandemic is being slowly but surely curtailed.
Furthermore, the NFL hit a home run with its halftime show performer. As a global superstar, Rihanna will take the stage. Whether the Barbadian singer handles it alone or calls upon some high-profile friends remains to be seen.
•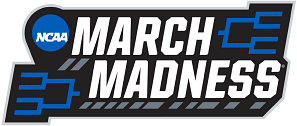 Sunday's Super Bowl has all the makings to cross the 100 million threshold for the first time in about half a decade. Fingers crossed, the game ends up as good as advertised.
Super Bowl 2023 Odds
Here are the betting odds for Super Bowl 2023:
· Spread
Philadelphia Eagles: -1.5
Kansas City Chiefs: +1.5
· Total
Philadelphia Eagles: o50.5
Kansas City Chiefs: u50.5
· Moneyline
Philadelphia Eagles: -125
Kansas City Chiefs: +105
The Kansas City Chiefs are the bettor's favorite to win the Super Bowl. As such, the Philadelphia Eagles will have to play their best football to pull off an upset.
How did the Philadelphia Eagles and Kansas City Chiefs perform this season?
The Philadelphia Eagles had a top-notch regular season and churned out great results weekly. The Eagles were led by third-year quarterback Jalen Hurts, who had a career year at center. He became a league MVP contender thanks to the solid work of Nick Sirianni and the rest of his teammates.
Honorary mention goes out to Pro Bowl center Jason Kelce, wide receivers AJ Brown and DeVonta Smith. The Eagles had a stellar regular season, going 14-3, finishing with the best record in the NFC.
The Kansas City Chiefs, on the other hand, had a similarly solid regular season. The team was led by perennial league MVP contender Patrick Mahomes, the betting favorite for this year's MVP award. He was assisted by Pro Bowl tight end Travis Kelce and other key pieces in the Chiefs' locker room.
The Chiefs also benefited from typically stellar coaching from the great Andy Reid, and they finished 14-3 record to top the AFC.
Edited by Joseph Schiefelbein