Rob Gronkowski may have retired from the NFL last year, but he is still heading to the Super Bowl in a few weeks. The former tight end's "Gronk Beach" Super Bowl party will make its return this year in Arizona.
While he did host a similar party in Las Vegas for the 2022 NFL draft, this will be the first time since 2020 that the party will be back in the Super Bowl host city.
This time, "Gronk Beach" will be hosted at the Talking Stick Resort and Casino Pool into a one-of-a-kind party atmosphere that only Gronkowski can host. More of a beach meets Las Vegas-type party. In true Gronk fashion, there will be no shortage of good times and in the past tickets have sold out ahead of time.
•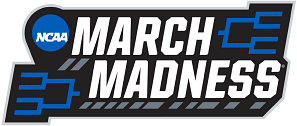 The resort is located in Scottsdale, Arizona, about 20 miles from Glendale, Arizona, where Super Bowl LVII will take place on February 12.
Rob Gronkowski will host his event the day before Super Bowl LVII on Saturday, February 11. As in the past, it will be attended by some of the biggest names in the NFL and Hollywood.
The four-time Super Bowl champion will have some of his favorite musical acts along with plenty of food, drinks and entertainment, all poolside. VIP cabanas will bring the Las Vegas nightlife experience as well as other surprises Gronk will doubtless spring.
Who will perform at Rob Gronkowski's Super Bowl LVII party?
Super Bowl winning tight end and future Hall of Famer Rob Gronkowski's party is sure to be one of the most popular events of Super Bowl LVII. The past two iterations hosted by the tight end have sold out and the upcoming event in Arizona is likely to be no different.
The party will feature some of the biggest names in music and some of Gronk's favorite artists. These include Diplo, 21 Savage, Lil John, Bijou, DJ Irie and Sommer Ray.
While the entertainment will be off the charts, the guest list is typically pretty impressive as well. New England Patriots head coach Bill Belichick made an appearance at "Gronk Beach" in 2020 as did the tight end's former Patriots teammate Julian Edelman.
The guest list for this year's event is unknown but fans can still get their hands on tickets with a small number remaining.