The NFL, short for National Football League, is one of the world's most popular and most-watched sports leagues. It is the most prominent American football league on the planet, and it has the most revenue, the best players, and the widest range of visibility. As a league, it has been around for almost a century, with stories upon stories over the years.
What's more, as a league, the Gridiron employs tens of thousands of people to run the Gridiron machine. Thus it begs the question, is the NFL a sport or an entertainment business?
•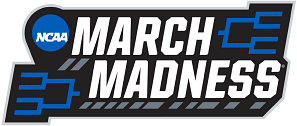 The NFL is a Sport
The NFL puts other football leagues like the USFL, XFL, and NCAA Football on the back burner. All the best players of the leagues mentioned above dream of playing in the Gridiron. As such, it would be wholly inaccurate not to categorize the NFL as a sport.
It is arguably the most popular sport in the United States of America, as Gridiron players are more visible than MLS, NHL, and NBA players in most American households. Gridiron also has a specific set of rules that they follow that regulate the sport's ethics. However, the league is structured, and less than one percent of college football players make it into the Gridiron.
The NFL is also an entertainment business.
A very lucrative one! The Gridiron is one of the most lucrative entertainment-leaning businesses in America, and the money chase is just as intriguing. It might be due to the risks or the revenue garnered by the league, but you have to admit, the players' pay is great.
The entertainment factor behind it cannot be ignored, as you only have to observe how the league markets events and its best players. They strategically schedules games for ratings, caters to superstars, and fixes Super Bowls in the most notable locations.
Just look at the scheduling of DeShaun Watson's return in week 13, did that look like a coincidence? The league is such an entertaining machine; the league's brass knows much more than you, and we do!
Who is performing at the 2023 NFL Super Bowl halftime show?
One of the most anticipated events of the season is the Super Bowl and one of it's most watched parts is the halftime show. Hence, one of the most anticipated announcements is who will headline the Super Bowl halftime show. Rihanna, a Grammy-winning pop culture icon, will headline the next Super Bowl halftime performance.
This will mark the Barbadian singer's return to live performances, as she has been largely away from the music scene for six years. The ratings are already sky-high, and we are confident that Roger Goodell is rubbing his hands tantalizingly at the revenues to be garnered.