With the revelation of the Madden 24 cover star, the hype train for American football's number one video game series is well and truly underway. The Madden developers sure know how to pique the interest of their gamers, and it's that time of the year again.
Madden 24 enthusiasts noticed during the fresh trailer that the fan favourite Superstar mode will be making a triumphant return to the franchise. This mode used to be a big deal back in the day before it was discontinued for reasons best known to the developers. So, without further ado, let's look at the Superstar mode's rudiments and what we should expect from the Madden 24 iteration.
•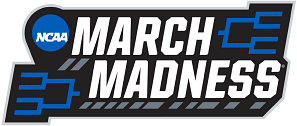 About Madden 24's Superstar mode
Madden 24's Superstar mode is available on PS5, Xbox Series X|S, and PC. The model has two variations:
Superstar The League: Achieve greatness in your NFL career with game-changing control, thanks to FieldSENSE. Customize your avatar and build your legacy, progressing from the combine to draft pick to 99 OVR. Navigate all-new mini-games and live player grading across a variety of positions.
Superstar Showdown: Show off and show out in this all-new atmosphere. Progress your avatar and play with and against friends in 3v3 matchups. Call your plays on the fly like a dominant superstar, get real-time player grading, and do it in style sporting the hottest gear in the game.
What else to expect from Madden 24?
Asides from the Superstar mode, there are a plethora of things that you can expect from 24. First, there's the return of Mini Games; Madden continues the EA trend putting severe development time into Franchise mode.
This year, the theme is customization. Now, you can relocate your franchise team from the start of a save and use one of 32 new logos to give your new city some flair. Each logo comes with several different jersey types you can mix and match. We saw a few examples, and some of these jerseys look incredible.
Furthermore, you can savour the trading feature. Madden players will now have access to better trade features (including the option to add more slots), expanded coaching trees, and even more commissioner settings.
The best part is the new Gens that have been added to draft class creation, which use historic players as prototypes to increase the variety of players you'll see in the draft. It's something that will get Madden lovers immersed for the long haul.