Wide receiver Cole Beasley is once again feeling the wrath and opinions of fans in the National Football League. He took to Twitter to express his shock at the level of distrust surrounding quarterback Aaron Rodgers. Even claiming that the only quarterback who is currently better than Rodgers is Kansas City Chiefs quarterback Patrick Mahomes.
"Only QB in the entire league you can put in front of Rodgers right now is Mahomes and that is it. The disrespect is crazy."
Fans were quick to jump on Beasley's Tweet, accusing him of disrespecting his former Buffalo Bills quarterback Josh Allen.
•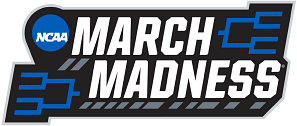 Beasley and Allen were teammates from 2019 to 2021, and then again toward the end of the 2022 NFL season. Making playoff runs in each of those seasons and falling just short of playing for the Lombardi Trophy. However, he clearly believes that Mahomes and Rodgers are the best quarterbacks in the NFL.
Some fans were unsurprised by his remarks, claiming that it was natural for one conspiracy theorist to support another.
Some even suggesting that perhaps the 33 year old may be making a case to play for Aaron Rodgers and the New York Jets when the deal is officially finalized. Especially since there is apparently a list that the quarterback has made of players he would like signed by the Jets.
Did WR Cole Beasley retire from the NFL?
Exactly one year ago, the Buffalo Bills released wide receiver Cole Beasley. In late September, he signed with the Tampa Bay Buccaneers after their wide receiving core faced multiple injuries. After just a few weeks and playing in two games for the Bucs, the wide receiver announced that he was retiring from the NFL and that it was time for him to spend more time with his family. He announced his retirement on October 5, 2022.
Just two months later, he announced that he was signing with the Buffalo Bills for his second stint with the team that had released him earlier in the year. He was signed to the practice squad and then a month later was activated to the Bills' active roster. He played in two games with the Bills in 2022.
Entering the 2023 NFL season, he is currently considered a free agent. Unless he decides to once again retire from the game, he could sign with another team this offseason.