Legendary safety Ed Reed has become the new head coach for the Bethune-Cookman Wildcats, a private historically black university that competes in the FCS. The Wildcats have won two national black college football championships since the football team was created in 1925 and have also won the conference MEAC seven times.
Reed is the 16th head coach in the school's history and this will be his first season as head coach, having previously worked as an assistant defensive backs coach for the Buffalo Bills in 2016. Reed brings with him a powerful history in the pros and the knowledge that impressed guys like Tom Brady and Peyton Manning throughout their careers.
However, Reed's challenge is going to be a huge one. For the Wildcats, expectations are that he'll perform as well as Deion Sanders at Jackson State, and the challenges ahead are huge: not only improving the university's recruiting, but also the facilities.
•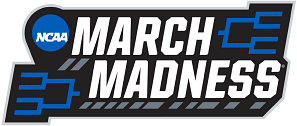 He'll need to work a lot to live up to the standards set by the now-Colorado head coach.
Ed Reed: special football mind joins Bethune-Cookman
First, a background on the new head coach. He was a safety for over a decade in the NFL, winning many important awards and earning accolades. He won the Super Bowl XLVII with the Baltimore Ravens and was elected the Defensive Player of the Year in 2004, leading the league in interceptions three times (2004, 2008 and 2010).
He was also voted to the All-Pro eight times and named into the Pro Bowl nine times.
Reed was a menace playing on the back of the field. Many of the great quarterbacks made notes to avoid him while they were playing the Ravens. Not only did he have the range and the athleticism to make plays, but he was also one of the smartest minds in the NFL when he was a player.
Can Ed Reed work his way up with the Wildcats?
The former safety has a huge challenge compared to what Deion Sanders did at Jackson State before moving on to greener pastures the previous month. Sanders posted a 27-6 record during his three years as head coach and, most importantly, flipped the recruitment of Travis Hunter, the number one recruit in the nation.
Historically, five-star players haven't moved to HBCUs and are looking for the biggest programs in college football. Hunter was the biggest ever surprise regarding recruitment and it only shows how much work the new coach will need to perform.
The Bethune-Cookman Wildcats finished the 2022 season with a 2-9 record. It's up to the new head coach to turn everything around, from the on-field results to the whole culture. Fair or not, he'll always have the shadow of Deion Sanders there.