A couple of months ago, the Dallas Cowboys released Ezekiel Elliott. The running back has been a free agent since then as no team has stepped up their interest in acquiring his services.
Elliott's return to Dallas is still a possibility, as the team may bring him back as a cheap alternative. Cowboys fans recently asked senior insider John Machota about the possibility of Elliott returning, and Machota had a pretty clear answer.
Here's what Jon Machota of the Athletic responded with:
•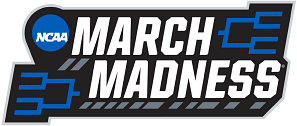 "I think it would be a little awkward, but if the price was right, I would be on board. He was a leader behind the scenes. While he was no longer producing like a top back, he was still getting it done in short-yardage situations, which hasn't exactly been replaced since he was released.
"If both sides were in agreement, it would make sense. With all of that being said, I think it's highly unlikely."
The Dallas Cowboys have given Tony Pollard the RB1 role, but having Elliott back won't be an issue because he won't cost the same. Pollard had a breakout season last year and is expected to carry the majority of the workload this year.
Ezekiel Elliott has developed into a leader for the Cowboys over the years, and his presence in the locker room could benefit the team. However, all of this remains a far-fetched notion.
---
Dak Prescott would love to have Ezekiel Elliott back
Everyone knows that Dak Prescott has a special relationship with Ezekiel Elliott. They both entered the league together and the Cowboys quarterback would love to have his close friend back on the team.
Elliott's prolificacy made life easier for Prescott over the past few years, but the running back lost his edge last season. He was clearly struggling on the pitch, and the franchise couldn't afford him.
As a result, he was released, and it remains to be seen whether Jerry Jones will pull the trigger to get him back on the team. The Cowboys also added Deuce Vaughn, the running back out of Kansas State, in the 2023 NFL Draft, which may have made Elliott's return to Dallas less likely.
---
Edited by Abhimanyu Chaudhary