The Brett Maher question looms large for the Dallas Cowboys ahead of their divisional round battle against the San Francisco 49ers.
The Cowboys were near-flawless against Tom Brady and the Tampa Bay Buccaneers in the wildcard round of the playoffs last week, winning 31-14. The only blemish was kicker Brett Maher's performance. He missed four extra points, a new NFL record.
•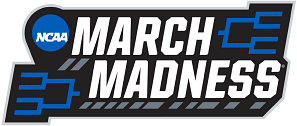 Cowboys fans and NFL analysts wondered whether the team would cut Maher after his disastrous outing. They also signed kicker Tristan Vizcaino to the practice squad, signaling a potential change for the game against the 49ers. In the aftermath of Vizcaino's signing, head coach Mike McCarthy and owner Jerry Jones revealed Maher's status for the team's divisional-round game.
They clarified that Maher will indeed be Dallas' go-to kicker.
---
Cowboys leadership speaks about the status of Brett Maher against the 49ers
Explaining what Tristan Vizcaino's signing meant for Brett Maher, Cowboys head coach Mike McCarthy said:
"It doesn't take anything away from our trust in Brett. I just think it's part of the responsibility. Player acquisition's a 365-day [thing], this is nothing out of the normal for us. I think the fact that we'll have a chance to watch Tristan, I'm looking forward to seeing him work today. I think he's a talented young kicker. I just think we want to make sure that we're always in position to always add depth to our football team."
McCarthy reiterated that he is confident in Maher's ability:
"We need Brett. He understands that. We need to get back on it this week and get him ready to go. Obviously we're kicking at an outdoor stadium out there in Santa Clara. But you know, yeah, he's disappointed. We need him. We need him to focus in. He's been super clutch for us all year."
When Jerry Jones was asked if the Cowboys would look into replacing Maher, he said:
"No. No. We won't. He's done enough good ones."
As it stands, Maher will be kicking for the Cowboys tonight against the 49ers, but evidence suggests he might be in for another tough outing.