Kansas City Chiefs head coach Andy Reid committed a blunder during his team's recent White House visit. Reid said:
"The Veaches, we love you, the Donovans. To our staff, the Kansas City Chiefs staff. To the coaches and to the players. What a phenomenal job where we were able to put things together this past season."
"And what a great challenge it is to present ourselves this next year. Like President [Barack] Obama – or excuse me – "President Obama" – doggone. Like President Biden said, nobody believed us before. And I'm sure it's going to be that same way this time, and we come out and prove them wrong."
•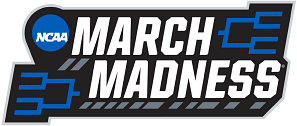 The Chiefs earned the visit after winning Super Bowl LVII, their second championship in four seasons. After Reid's speech, Patrick Mahomes and Travis Kelce presented President Biden with a personalized team jersey.
Meanwhile, Joe Biden was Obama's vice president during two terms in office. He became the 46th United States President on January 20, 2021.
Biden joked that his wife, Dr. Jill, wasn't in attendance because she was a Philadelphia Eagles fan, the team Andy Reid and the Chiefs defeated.
The current First Lady earned her Master of Arts degree from Villanova University and her Master of Education degree from West Chester University, both in Pennsylvania. However, she is in the Middle East for official business.
Andy Reid hasn't made many football errors over the last decade
The Brigham Young University alumnus has had a successful run in Kansas City since taking over the Chiefs in 2013.
He only had one season with less than ten wins while guiding the team to seven consecutive AFC West division titles. The Chiefs only missed the playoffs once during his tenure.
Andy Reid also led the Chiefs to five straight AFC Championship Games from 2018 to 2022. They've won three of those games en route to winning Super Bowls LIV and LVII.
Even that latest triumph is a testament to Reid's coaching genius. He directed the Chiefs to overhaul a ten-point halftime deficit against his former team while Mahomes nursed an ankle injury.
The Chiefs' victories from 2022 put Reid in fifth place for most regular season wins by a head coach (247), three behind Tom Landry. He is also second for most postseason victories (22), nine behind Bill Belichick.
Andy Reid and the Chiefs will open their Super Bowl title defense on September 7, 2023, against the Detroit Lions at Arrowhead Stadium.