The NFC Championship game between the Philadelphia Eagles and the San Francisco 49ers turned into a walk in the park for the home team. Once 49ers quarterback Brock Purdy went down injured, backup Josh Johnson, who was the fourth in line for the 49ers this season, had to step in and the Eagles had a field day.
The key to their success was explained by former NFL head coach Mike Smith. As the most successful coach in Atlanta Falcons history, he has some experience in these matters. He explained that the Eagles saw a new quarterback and asked Haason Reddick to bring pressure on pretty much every snap.
Since the Niners had a new quarterback on the field, they needed to give him more protection, which tied up both their tight end and running back in blocking. So, bringing defensive pressure on the quarterback took pressure off the secondary.
•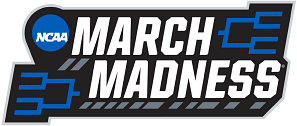 He explained the Eagles' tactics on Sportskeeda's "The BallFather Podcast":
"They were trying to max protect and win and they just had a mismatch. And they needed to double [Haason Reddick] and they needed to try to block with a tackle tied in and maybe a running back. Because it wasn't working."
He added:
"He was, I mean, if he wasn't sacking the quarterback, he was affecting them and it would have been really bad if they really had thrown the ball."
Eagles defensive plan handcuffed 49ers coach Kyle Shanahan
As coach Smith explained, Kyle Shanahan was left with no options at all.
He said:
"I felt like Coach Shanahan was completely handcuffed because he couldn't throw the football. And you're playing in the NFC Championship game. And, you can't throw it. And guess what, this is a throwing league."
Smith continued:
"This isn't the 1960s where you have 19 passing attempts in a game and, and 60 or 50 running attempts. That's not what it is. It's not a ground-and-pound man. This is a quarterback-driven league. I felt bad for Coach Shanahan and his staff. Kudos to the Eagles, to the victors."
Much has been made of the 49ers' struggles in the game but Mike Smith was more intent on giving kudos to the victorious Eagles.