Kyle Shanahan has the San Francisco 49ers in the NFC Championship game for the third time in four seasons. For the 49ers' head coach, this journey to the conference championship game is unlike any other in his six seasons with the franchise. Shanahan started the season with quarterback Trey Lance under center for the first two games. Lance suffered a right ankle injury and Jimmy Garoppolo took over for Lance.
Garoppolo started the next 10 games before his season ended with a broken foot. Then came Mr. Irrelevant, aka rookie quarterback Brock Purdy, and the 49ers haven't looked back since. Throughout his career, Shanahan has worked with some talented quarterbacks such as Kirk Cousins and Robert Griffin III. Yet, his work with Purdy might be the best one yet.
•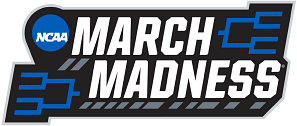 Purdy wasn't even expected to play this season with Lance and Garoppolo ahead of him on the depth chart. Nonetheless, Kyle Shanahan has made it work up to this point with Purdy. The final pick of last year's NFL Draft started the final five games of the regular season for San Francisco. He threw for 1,374 yards, 13 touchdowns and four interceptions, going 5-0 in those starts.
In the playoffs, he has thrown for 546 yards and three touchdowns. He threw for 332 yards in his first career playoff start versus the Seattle Seahawks in the Wild Card round. Purdy threw for the third-most yards in a playoff game in 49ers history. Only Hall of Famer Joe Montana has more for the franchise.
This 49ers roster is loaded with talent from defensive end Nick Bosa to wide receiver Deebo Samuel to tight end George Kittle. However, Brock Purdy's effort, combined with Kyle Shanahan's coaching mastery, has been a major storyline.
---
Kyle Shanahan has always spoken highly of Brock Purdy
Earlier this month, Kyle Shanahan commented on Purdy and how it would've been different if he had played all season.
Shanahan said:
"If Brock Purdy would've thought he had this whole year, it would've ruined our whole team's season. I try to tell that to running backs all the time, to wide receivers. We've played with, like, four to five backs, I think six years in a row, so the practice-squad guys are pretty important, too."
The 49ers head coach also noted that calling plays for the rookie signal-caller has become less stressful since he took over last December:
"Yeah, I think he's been pretty fluid from the beginning, but I mean it gets easier and easier each week. There's lots of times that the headset will cut off and there's a number of times we don't have to use the timeout because he's got a lot of those plays memorized anyways.
"I think he gets better at anticipating the calls that I'm going to do, so once he starts to hear a formation, I always finish it, but he's already walking to the huddle, kind of finishing what I'm saying, so he was good from the beginning and he is only getting better at it."
Without question, the San Francisco 49ers are in a position to make it to Super Bowl 2023 because of Kyle Shanahan and his work with Purdy. We'll see if this journey continues for Shanahan, Purdy, and the 49ers.
---
If you use any of the above quotes, please credit NBC Sports, Niners Nation, and H/T Sportskeeda.
---