Mike Smith reckons New York Giants QB Daniel Jones has secured a huge payday with his performance in the team's Wild Card win over the Minnesota Vikings.
He played a great game, establishing himself as a dual-threat quarterback on the biggest stage in the NFL. While there have been many persistent doubts about his ability over the years, the Giants QB has shone in the league this year. His latest performances on the road were exceptional, as the Giant became the only team to win against an opposition with a better regular season record away from home.
Jones picked the perfect time to prove his doubters wrong, as there were doubts if he could remain the starting quarterback for the Giants. He has essentially silenced all such speculation for now. The Giants will do well to lock him up for a new and improved contract. Based on the going rate of quarterbacks in the league, that will not come cheap, though.
•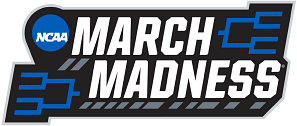 One person who believes that he deserves every penny is ex-Falcons coach Mike Smith. Speaking exclusively to Sportskeeda's "The BallFather Podcast," he said:
"Hey, he just got some more money. There's no doubt about that. Yeah, you know, we'll talk about it. But, you know Daniel Jones, and he's playing some good football right now. And he's got a chance to be a good quarterback. I don't know that he's ranked as one of the elite quarterbacks in the league. But he's at that, you know, he's at that next level."
Coach Smith said that Jones is now just below elite level quarterbacks. Undoubtedly, he can reach that level if he keeps performing like this constantly. Smith also reserved special praise for coach Brian Daboll, who has turned the franchise and the quarterback's fortunes around, saying:
"He's starting to play a lot better than he has early in his career. And you got to give that to the, you know, to Daboll and his coaching staff for what they've been able to do to get him turned around and going in the right direction."
---
Daniel Jones produces monstrous performance against Minnesota Vikings
Daniel Jones had 301 passing yards, two touchdowns and no interceptions in the Giants' win against the Vikings. He also added 78 yards on the ground.
In the process, he became the first quarterback with multiple touchdowns, 300+ passing yards and 70+ rushing yards in a game. He might not be elite just yet, but he's now in an exclusive club.