Hailee Steinfeld and Josh Allen were making headlines for weeks leading up to the 2023 NFL season. While Steinfeld and Allen are yet to confirm their relationship, they have been spotted on vacation and intimate dinners together.
Steinfeld apparently attended her first NFL game when the Buffalo Bills took on the Las Vegas Raiders in Week 2. Fans claimed to have spotted the Bumblebee actress sitting in the box with Allen's parents, wearing a Bills jersey.
Since the couple did not post public images of the day, some people speculated about Steinfeld's presence.
•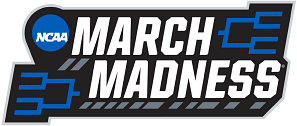 Of course, a few fans were elated at the news, hoping for more appearances throughout the season.
"Because someone is wearing a red hat with dark hair we presume it's her? WTF cares? It's not going to last anyway - Josh doesn't like the attention she generates".
In the two-second video posted on X, the person rumored to be Steinfeld is seen high-fiving Allen's mother.
---
Josh Allen raised privacy concerns about relationships, outings with Hailee Steinfeld
One of the most prominent NFL players today, Josh Allen's on-field and private life are always the talk of the town.
On a recent Barstool podcast appearance, Allen spoke about his private moment with Hailee on a boat and how paparazzi had followed them.
"The fact that anybody still cares about that… it blows my mind. They were on a boat. I saw them, and I just felt this gross feeling. Insecurity, no privacy. Just like, what is wrong with people."
According to reports, the Bills QB was thinking of making their relationship official by giving the Spiderverse actress a ring:
"He is really serious about her. It is so early in their relationship, but he has told friends and family that he'd like to give her a ring before winning a [Super Bowl] ring."
Edited by Shamik Banerjee