NFL fans know that 'Sunday Night Football' is about to kick off every week when they hear country music superstar Carrie Underwood's voice. Prior to every kick-off, she sings 'Waiting All Day for Sunday Night.'
Since 2013, Underwood has performed the iconic song, hyping up NFL fans for the final game of the day. The song includes a short video with glimpses of some of the top players in the NFL. Fellow country music star Faith Hill performed the 'Sunday Night Football' song before Underwood was hired to do so.
•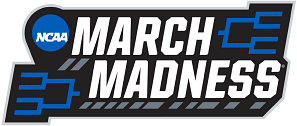 Now in her 10th season as the "Sunday NIght Football" performer, some have wondered how much the Grammy award-winning artist is paid. According to AllSportsFaq.com, she is paid approximately $1 million each week. Therefore, she totals about $18 million a season for her performances.
As one of the most famous country music artist of all time, there is clearly a big price tag to have her represent the sport.
Before the start of the 2022 NFL season, the singer posted a photo of each of her 10 seasons thus far. She displayed the changes that have been made each campaign and encouraged fans to continue watching.
As the song and video continue to change throughout the years, it appears that fans still love what she brings. She seems set to be a staple for the weekly show for years to come.
Who is Carrie Underwood's husband Mike Fisher?
Carrie Underwood has been married to Mike Fisher since July 2010. The country music star met the former NHL player in 2008 at one of her shows. They got engaged in 2009 and married just about a year later.
Fisher was selected by the Ottawa Senators in the 1998 NHL Draft. He played for the Senators from1999 until 2011 when he was traded to the Nashville Predators.
He was named the Predators team captain in September 2016 and announced his initial retirement in 2017. In 2018 he announced that he would return to the team to help make another run at the Stanley Cup. The Predators were eliminated in the second round of the playoffs and Fisher announced just days later that he was officially retiring.
Fisher and Underwood have two sons: seven-year-old Isaiah and three-year-old Jacob.
---
Are you gettng a trade offer in your fantasy football league? Utilise Sportskeeda's Free Fantasy Football Trade Analyzer and Calculator to assess trade proposals in redraft and dynasty leagues.