The XFL is scheduled to return this weekend after two unsuccessful versions that occurred roughly two decades away from each other. What are some of the critical distinctions between the XFL and the NFL? Let's examine how the XFL can compete with the NFL, the top football league in the world, in more detail.
There are only so many organizations, whether sports-related or not, that can rival the NFL. The XFL faces several challenges, such as a shortage of stars, which makes it challenging to match the size of the NFL's operational processes.
•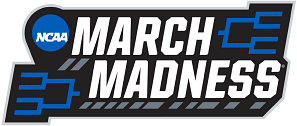 Nevertheless, there are reasons to be hopeful about the XFL's revival. Till 2027, the league will air its games on ABC, ESPN, and FX. However, if the XFL becomes an NFL development league in regards to game regulations and inventions as well as player pool, it may pique the interest of other sports fans.
This weekend, February 18 and 19, the XFL season begins with two matchups each day. The regular season will last ten weeks, from February 18 to April 22. There will be three playoff contests following the 40-game regular season: two semifinal ties and one championship game.
ESPN, ESPN2, ABC, and FX will broadcast all the XFL games. Every game will be streamable this year on ESPN+ and fuboTV (which offers a free trial).
This year's version has eight teams, like in 2020. St. Louis, Houston, Washington, the Dallas metro region and Seattle will be back, while Orlando, Las Vegas, and San Antonio will take the place of New York, Los Angeles and Tampa Bay.
---
What does XFL stand for?
In reality, the term 'XFL' means nothing. As indicated, the letters 'F' and 'L' in the acronym are likely to represent 'football league', but the letter 'X' in the acronym has no apparent meaning.
Over the years, it was widely believed that the 'X' represented 'Xtreme'. Yet according to reports, that's exactly what Vince McMahon, the XFL's founding proprietor, intended it to be, but the Xtreme Football League already existed when the XFL was established. According to Our Sports Central, the Xtreme League was established in 1999, and its debut season was scheduled to begin in 2000.
With its emphasis on fans, the XFL strives to increase the intensity of games and avoid delays.