Tom Brady and Gisele Bundchen have been enjoying some downtime post their divorce. Both have been seen at work events, while also on vacation with their children or friends. Recently, Gisele was back in Costa Rica, simply enjoying the beach with daughter, Vivian.
Bundhcen was dressed in a beige skirt and green bikini top, while Vivian sported a simple white dress. The mother-daughter duo walked hand in hand, enjoying some subtle Costa Rica sun.
•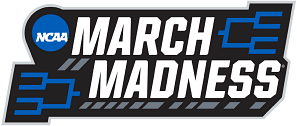 Perfectly in step, Bundchen was holding her black sandals in her hand as they walked around the beach.
Earlier, Bundchen was seen hanging out with her jiu-jitsu instructor Joaquim Valante. The two were also spotted in Costa Rica, probably taking a walk during their short vacation.
Bundchen was wearing the same skirt, while Valante walked alongside her in blue.
Two black dogs accompanied Bundchen during both walks. In fact, Bundchen and Valante were also spotted taking a few photographs on their walk.
Brady himself has been spending some quality time with his children, recently taking a skii vacation with his children. Brady even referred to his children as 'speed demons', indicating that their skills in the snow were getting better.
---
Gisele Bundchen has recently been linked to Tom Brady's friend Jeffrey Soffer
Along with rumors involving Valante, Bundchen has recently been linked to real estate mogul Jeffrey Soffer.
Soffer, 55, was married to Australian supermodel Elle Macpherson, who met him in 2009. The couple was married in 2013 before separating in 2017. While Bundchen shares three children with Brady, Soffer has three from a previous relationship with a woman named Kimberley, and two from Macpherson's earlier marriage to Arpad Busson.
Bundchen and Tom Brady have two kids, Vivian and Ben, while also raising Brady's first son Jack with actress Bridget Moynahan.
Over the years, Brady and Soffer have been seen spending time together. Soffer, Brady and David Beckham were seen eating pizza for dinner in January this year. Furthermore, they also met at an NBA game in Las Vegas last year with the QB's sister Julie and broadcaster Jim Gray.