Tom Brady and Gisele Bundchen have been in the headlines pretty much every month over the course of the past year. The former power couple officially filed for divorce in March 2023, and since then, the headlines have been trailing them wherever they go, tracking every move they make.
While the two of them have addressed their divorce multiple times since March, the Brazilian supermodel was put on the spot once again this week.
Gisele Bundchen made an appearance on CBS Sunday Morning on Friday, where she was asked to address her divorce from the NFL legend.
•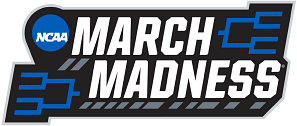 She said:
"It's not what I dreamed of, and it's not what I hoped for. My parents have been married for 50 years and I really wanted that to happen. But I think you have to accept that sometimes you grow together and sometimes you grow apart.
She added that she will always wish Brady the best since he's the father of their kids.
"I'm so grateful that he gave me wonderful children. And I think when a door shuts, other doors open."
Bundchen's more recent thoughts on their high-profile divorce are in line with what she said in Vanity Fair soon after they parted ways. At the time, she labelled it the 'death of her dream'.
"It's tough because you imagine your life was going to be a certain way, and you did everything you could, you know? I believed in fairy tales when I was a kid. I think it's beautiful to believe in that. I mean, I'm so grateful I did," she told Vanity Fair.
In the same interview, she laid out why they grew apart, saying that as time went by, she and Brady realized they wanted different things, and they had a choice to make regarding their future, one that ultimately led to their divorce.
---
Gisele Bundchen moves to Miami after divorcing Tom Brady
Per multiple reports, the Victoria's Secret supermodel moved to Miami earlier this year for a fresh start.
The Miami Herald reported that she had purchased a new home for $9.1 million on a property that sprawls 7.5 acres in Southwest Ranches, Florida. In an interview with People magazine, Bundchen addressed the move, saying:
"I love the sunshine. Wherever the sun is, I feel like the happiest always."
She has also purchased a horse farm so that her 10-year-old daughter Vivian can ride her horse, Item, in private.
"She's already trying to get other horses," Bundchen told People Magazine.
---
Gisele Bundchen gives her thoughts on son Benjamin following in Tom Brady's footsteps
It appears Tom Brady and Gisele Bundchen's son Benjamin is also taking a liking to football.
While one would assume that he'd go under center and throw the ball, just like his father, who was crowned the Most Valuable Player at five Super Bowls, Benjamin is taking a different approach to football.
On his Let's Go! podcast, Brady said:
"He wants to be a tight end like Gronk, and he's gonna be a little beast. He's an amazing kid and he's got a lot of talents.
"He told me this year, 'Dad, I'm playing football.' And I was like, 'What do you wanna play?' And he was like, 'Tight end. I wanna be like Gronk!'"
---
Is Tom Brady's eldest son Jack interested in an NFL career?
The Patriots legend's eldest son Jack is less inclined towards the NFL, it would appear.
On an appearance on Live with Kelly and Mark back in July, Brady's ex-wife Bridget Moynahan said:
"I certainly don't want to put any pressure on him to do what I do or what his father does."
On being asked about Jack's interest in football, Moynahan replied:
"No, he's more of a basketball player. He loves basketball. Yeah, basketball and lacrosse."
On his podcast around the same time, Brady said that he doesn't "give a s--t how well" his son does, and that watching him get out there and play has been fun for him regardless.
Edited by Souryadeep Mazumder