When Josh Allen eventually retires from football, which likely won't be for at least another decade, there are several routes he can pursue. NFL players often go into broadcasting or coaching when they're done. They transition to the sidelines or even the front office or get in the booth to talk about the sport for the most part.
Allen doesn't think he wants to do either of those routes when he's done playing. In fact, he doesn't really want to do anything when he retires.
•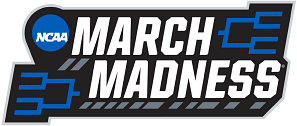 He revealed his aspirations on the Bussin' with the Boys podcast:
"Honestly, I think about this all the time, like especially after I'm done playing, which hopefully isn't for another 10 to 15 years, whatever it is. I kind of want to do the Tim Duncan route. Just kind of disappear."
He continued, adding that he'd like to remain out of the public eye:
"Like I don't want to be too much in the spotlight. Like I said I'm a homebody, but like traveling is one thing I definitely want to do. I've only been across the pond once. But I went to Monaco for the Grand Prix a couple years ago, which was really, really friggin cool."
He does want to travel when he's done, and coaching or broadcasting won't really allow for that:
"I want to go to Ireland, Scotland [and] play some golf courses. Really wanna gonna to Japan… I'm a big sushi guy. Nice. Yeah. And I like the architecture. They're really cool. It seems super futuristic, like with the technologies that they got. So I think that'd be pretty cool too."
For reference, Tim Duncan has effectively disappeared following his 2016 retirement. He hasn't coached and has hardly been seen in public and that's what Josh Allen wants to do.
---
Josh Allen looking to rebound this season
Retirement is a long way away for Josh Allen, so he's focusing on this upcoming season. After Brian Daboll left for the New York Giants, Allen turned the ball over frequently and the team fizzled out at the end of the season.
Allen is once again a good bet for MVP and the Bills have strong Super Bowl MVP odds, but the quarterback will be looking to improve once more.
Edited by Zachary Roberts