Michael Thomas has officially put pen to paper on a one-year contract extension with the New Orleans Saints. The mercurial wide speedster, who is among one of the NFL's best wide receivers when healthy, has struggled with injuries in recent years.
Now hoping to mount a comeback, the wide receiver is banking on his teammates, both new and old, to help him cement his spot as one of the NFL's best once again.
The Saints restructured Michael Thomas' existing contract, reaching an agreement on a one-year, $10 million deal that has a max value of $15 million. He was going to have a cap hit of nearly $60 million in 2024 as part of his previous deal.
•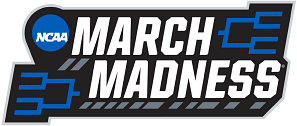 The Saints also recently signed former Las Vegas Raiders QB Derek Carr. Entering a new era in which they hope to mimic the success of Drew Brees and Sean Payton, the duo of Carr and Thomas will prove to be crucial.
Carr even spoke highly of his new teammate during his first Saints press conference:
"You talk to Mike Thomas and you feel like you two can go out and face the world."
After a disappointing 2022 NFL season, the franchise will hopefully look to build on the experience of the two veterans once they link up on the gridiron.
---
Is Michael Thomas' new contract restructure worth it for Saints?
The Saints still feel that there's still life left in Thomas. While there's little doubt about his talent, his dependability has often been brought into question.
ALSO READ - NFL Trade Rumors: Dolphins keeping an eye on Dalvin Cook as superteam begins to form around Tua Tagovailoa
Several injuries have limited the star wideout to just 10 games over the last three NFL seasons. During that period, Thomas registered only 609 yards and three touchdowns.
These numbers pale in comparison to his All-Pro, 1,700+ yard receiving season in 2019. The franchise is obviously saving on cap space with the move. But if Thomas struggles again in 2023, the front office might have to make some tough decisions.
Edited by Souryadeep Mazumder