Quarterback Deshaun Watson will make his debut with the Cleveland Browns this Sunday on the road against his former team, the Houston Texans. The quarterback was suspended for the first 11 games of the 2022 NFL season after being accused of sexual assault by 24 massage therapists.
When the game kicks off on Sunday afternoon, ten of the women who accused Watson will be in attendance with their legal counsel. This comes at the same time that Watson refused to answer questions that weren't related to football on Thursday when in front of reporters.
•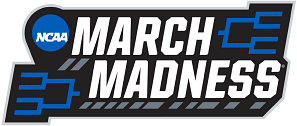 On Thursday afternoon on ESPN's "NFL Live," Mina Kimes spoke about the presence of the women at the game on Sunday. Kimes first said that, while Watson may want to move on from talking about the subject, the media doesn't have to because it is a real-life issue that all of these women suffered through. Former NFL player Marcus Spears agreed with Kimes that this story won't be going away anytime soon, no matter if Watson wants it to or not.
She went on to say that there is clearly no financial gain from the women attending the game and that, to them, it's not just about football. She said that they are in pain and looking for some type of closure.
"Some of those women, I believe over ten of them, are going to the game. And I've heard people ask why, especially since so many of them have settled. So, you know, financially, there's no motive. And I think it's precisely because of what we're talking about, which is for them, this is still real. They can't just move on to football. They're still seeking some sort of validation or they're still experiencing pain." Mina Kimes on NFL Live
"But at the moment, this is not just a football story," Mina Kimes said.
Kimes went on to say that this is more than just a football story and that is why the women are choosing to attend the game.
Browns HC believes that preparation will be key to 'knock off rust' for Deshaun Watson
Heading into this week, quarterback Deshaun Watson has missed 23 regular-season games. He missed the entire 2021 NFL season after requesting a trade from the Houston Texans. He wouldn't get traded until the offseason. He was then suspended from the NFL for the first 11 games of the season.
So, what will the quarterback's performance on the field be like when he gets back? Cleveland Browns head coach Kevin Stefanski was asked just that this week. He said that the key to knocking off the rust of not playing in almost two years is the preparation that the team has been doing during practice. Stefanski is convinced that, since Watson has played football for most of his life, it will just come back to him as soon as he steps onto the field.
"You've just got to trust in your preparation, trust in what you do in the meeting room, individual period in practice, all the practice reps you get, I think that's really where you have to keep your focus."
While the Browns may currently be 4-7 on the season, the Houston Texans are 1-9-1 on the season so far.