Brett Favre might be running out of steam in his legal battle over the welfare scandal. He has been accused of helping siphon welfare funds from the state of Mississippi to build a volleyball stadium at the University of Southern Mississippi. A new court filing suggests he knew where the money was coming from.
This is something Favre has tried to deny in the past. When confronted over it, he and his legal team insisted that the Hall of Fame quarterback wasn't aware the funds were being taken from welfare. However, according to Front Office Sports, he understood the source of the funding.
It has long been suspected and assumed that the former Green Bay Packers star knew where the money had come from, but this new filing is the first time it has been considered in court. The new filing reads:
•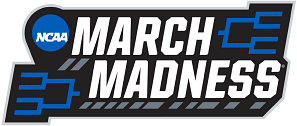 "Through its directors and agents including Brett Favre, Nancy New, and [then-Southern Miss athletic director] Jon Gilbert, the [University of Southern Mississippi Athletic] Foundation understood that the source of the funding was federal TANF grant funds paid to MDHS."
That's as plain an accusation as there can be.
Naturally, Favre's lawyer is denying this. He said in a statement:
"MDHS's proposed amended complaint … is as frivolous as its original complaint… That a private citizen, like non-lawyer Brett Favre, could have any liability under these circumstances is baseless. Accordingly, we will oppose, on Brett's behalf, MDHS's motion to amend the complaint to the extent it adds these new groundless allegations."
The legal battle is far from over, but it continues to get worse for Favre at every possible turn.
---
How much money did Brett Favre siphon away?
The entire scheme is a multi-million dollar fraud. All told, there are upwards of $70 million missing. However, Favre wasn't involved with all of the money that was misappropriated.
He is only linked to about $8 million of that money, though that still means he's played a large role in this entire scheme.
We will see what happens in this developing storyline in the coming weeks and months.
Edited by Zachary Roberts