Aaron Rodgers will go down as one of the best quarterbacks to ever play in the NFL, irrespective of whatever happens in the coming days. What has emerged now is how he gets to the desired level.
It explains how difficult and intimidating it is for a new Packers player to learn the offense. Hence, having a new wide receiver come in and immediately perform is something that did not happen at the start of the season.
We now know that Aaron Rodgers uses a death stare to intimidate players when things go wrong. Anyone who has seen some of his long stares on the field when the receivers mess up will have no problem imagining what is being talked about.
•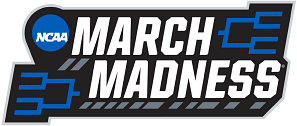 However, it is the additional level of preparation that really sets him apart, and shows how he has become perhaps the best quarterback in history when it comes to not throwing an interception.
It all comes from being in sync with the receivers. But beyond the countless reps, there are hand signals. It's not just a few either, closer to 30, that all wide receivers must know before game day.
Players are tested on these signals every Saturday so that they go into the game knowing it all. It allows Aaron Rodgers to run a sophisticated offense and allows him to change play on the line. Backup quarterback Jordan Love summed it up best, saying:
"That's definitely something WRs don't look forward to, is the signal meeting, because we have so many."
What makes it even more intimidating for players is that in order to keep the signals ever-changing, there are no official records of them. They are not taught and they are not recorded on a piece of paper.
They do not remain the same from one week to another, so the defense can never figure them out. Sometimes, Rodgers delves into the vault and brings up a symbol that may have been used many years previously.
It is an immaculate level of preparation and nothing less than we expect from Aaron Rodgers.
Aaron Rodgers' attention to detail before every game
Aaron Rodgers keeps attention to detail in pretty much everything he does in his NFL career. He has changed his diet to ensure that he is in peak physical condition. He has also credited meditation with increasing his football career.
He also ensures that he goes outside and has a proper warmup to ensure he is out there throwing the best spirals during game time. Playing with someone like him is intimidating for sure, but following his lead can bring the best out of any professional's lifestyle.
Edited by Akshay Saraswat