Sauce Gardner had one of the best rookie seasons for a cornerback in some time for the New York Jets this campaign. Gardner recently posted a tweet that caught the eye of some NFL fans. In the tweet, Gardner discussed how some athletes change once they start making millions of dollars. Most fans took the tweet as a covert shot at Memphis Grizzlies superstar Ja Morant.
In response, NFL fans took to Twitter to share their thoughts on the Jets' young superstar and his comments. Below is the tweet that Gardner shared with his over 150,000 followers on Twitter and the responses from fans.
•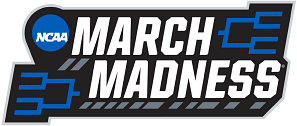 Warning: NSFW language
Sauce Gardner was not the only person to call out the Grizzlies star for his alleged gangster-like behavior. Last June, former NBA player-turned-analyst Kendrick Perkins called out Morant for his behavior in a Twitter Spaces conversation.
Perkins said:
"Here's my advice to the Memphis Grizzlies. I love Ja, I love everything about their team. I'm gonna say that again. But, y'all are not gangsters. Y'all are not hood. Y'all are professional basketball players that are really really good. Matter fact, y'all the best in the world. Leave the hood stuff and hood sh-t where it's at."
The comments by Sauce Gardner could potentially lead to beef between him and Ja Morant this offseason. However, both young stars do share some qualities with one another in their respective leagues.
---
Sauce Gardner and Ja Morant are the future of their respective franchises
The Jets drafted Gardner with the fourth overall pick in last year's NFL draft. This season, the former Cincinnati Bearcats player started in all 17 games for New York. He had two interceptions and led the NFL with 20 pass deflections. He is the odds-on favorite to be the NFL Defensive Rookie of the Year this season and the first cornerback to win the award since 2017.
Morant was the NBA Rookie of the Year in the 2019 season, averaging 17.8 points and 7.3 assists per game with the Grizzlies. The second-overall pick is already in the top five in franchise history in total points and assists in just his fourth NBA season.
Without question, Gardner and Morant are the futures of the New York Jets and Memphis Grizzlies, respectively.
---
If you use any of the above quotes, please credit The Shadow League and H/T Sportskeeda.
Edited by Nicolaas Ackermann