Mike Evans and the Tampa Bay Buccaneers are due to face off against Justin Jefferson and the Minnesota Vikings in Week 1. The NFL tweeted a video of both wide receivers and told fans to anticipate the elite matchup between the two.
NFL fans weren't excatly sold on the league's Tweet, saying that both were elite wide receivers. Many said that Justin Jefferson was definitely one of the best in the league,while Evans was past his prime in his career.
•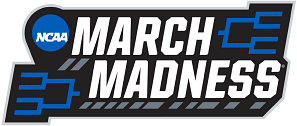 Others predicted that the Buccaneers wide reciever was going to struggle with a quarterback change in Tampa Bay. Now that he no longer has Tom Brady throwing to him, it could be Kyle Trask or Baker Mayfield which could hinder his numbers this upcoming season.
Fans could agree that the Tweet sent out by the league could have been better and geared toward an actual matchup and not two offensive players. Either way, the Tampa Bay Buccaneers will take on the Minnesota Vikings in Week 1 of the 2023 NFL season.
How many touchdowns did Mike Evans have in 2022?
Before quarterback Tom Brady arrived in Tampa Bay, wide receiver Mike Evans was the highlight of the offense. Since being drafted by the Tampa Bay Buccaneers in 2014, he has eclipsed the 1,000 receiving yard mark every season.
But, last year, his third and final with Brady at the helm, Mike Evans and the offense struggled. As the veteran wide receiver of the group, he had just six touchdowns. His 1,124 receiving yards was more than the previous two seasons, but in those two seasons he had 27 combined touchdowns.
Not only will the 29 year old have a new quarterback in 2023, he will also have a new offensive coordinator in Dave Canales.
How many touchdowns did Justin Jefferson have in 2022?
Justin Jefferson has been the face of the Minnesota Vikings team since he was drafted in 2020. Allowing quarterback Kirk Cousins to make plays down the field as one of the league's top receivers.
In 2022, Jefferson had 128 receptions for 1,809 receiving yards. He also tallied eight touchdowns throughout the season. While it was a career high in receiving yards, it was the lowest amount of touchdowns that he has scored in his three NFL seasons.
The Minnesota Vikings have shown promise over the last few seasons that they can be the dominant team in the NFC North. Will 2023 be the season they do just that?