For YouTuber Tom Grossi, going to Lambeau Field is like a pilgrimage to his allegiance to the Green Bay Packers. This time, he wanted to leverage his platform for a more significant cause, so he launched the 30 NFL Stadiums in 30 Days initiative.
He's doing this challenge to raise funds for the St. Jude Children's Research Hospital through the American Lebanese Syrian Associated Charities. Grossi raised over $19,000 of his $100,000 target after Day 1 of his mission.
While he lives in New York, there's nothing like going to "The Frozen Tundra" for him. Grossi said:
•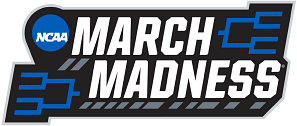 "This is far from my first time here at Lambeau Field, but as any Green Bay Packers fan who has been lucky enough to come here, they'll tell you the exact same thing, 'Here, it's just different.'"
He also highlighted the special relationship between the team and the residents.
"If you've never been to Green Bay, Wisconsin, you might be wondering how this small-town matter in a sea of NFL teams all have more money, more resources, and heck, even an owner. The truth is that the Green Bay Packers wouldn't exist without the people of Green Bay, Wisconsin and Green Bay, Wisconsin, wouldn't be the place it is without the Green Bay Packers."
The Packers are the only community-owned franchise among all four major American sporting leagues. It has 537,000 stockholders as of 2022. Green Bay Packers, Inc. is a nonprofit corporation governed by a Board of Directors.
That unique structure makes the fans embrace Packers players like locals. Grossi said:
"Here in Green Bay, the Packers aren't just a team. They are members of the community; players shop in local grocery stores, and attend local events."
Some events are held in Titletown District, a 34-acre commercial, retail and residential area west of Lambeau Field.
---
Grossi met other die-hard Packers fans at Lambeau Field
During his tour of Lambeau Field, Grossi met three people who live and breathe anything Packers.
First, he was accompanied around the facility by Wes Hodkiewicz, a Green Bay native and the team's beat writer since 2016. Hodkiewicz showed an area where old press photos and commissioned artwork are displayed.
Then he met Tom, who also works for the team and has entrusted his rare collection of Packers memorabilia. His father was present in the team's first game, with Curly Lambeau asking him to get out of the sideline to avoid him getting hurt.
Finally, he met CheeseheadTV.com co-founder Corey Behnke who decided to live in Green Bay even if he wasn't born and raised there.
Tom Grossi and the legion of Green Bay Packers fans will continue to embrace their squad in a transition period. Aaron Rodgers, their quarterback for 18 years, has moved on to the New York Jets.
Jordan Love will have his shot at leading an offense with Aaron Jones, AJ Dillon, Romeo Doubs and Christian Watson.