By now, most of us know NFL Hall of Famer Shannon Sharpe has left his post at Fox Sports' Undisputed after seven years. Sharpe made the call a few weeks ago with Skip Bayless now searching for a new co-host.
Speculation has been rife with fans' wondering what Sharpe's next move is set to be. Some have said he won't go back to TV. While others think he will focus more on his Club Shay Shay podcast.
But NFL YouTuber Mikerophone thinks ESPN might just be gearing up to make a substantial offer to Sharpe.
•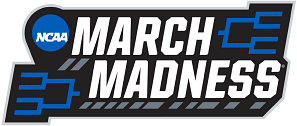 Mikerophone said via his YouTube channel:
"They want Pat McAfees, they want JJ Reddicks, they want individuals that build huge followings through social media, and who is currently the hottest free agent in the World of Sports media, well it's none other than Shannon Sharpe…ESPN is trying to go all in on another big fish like Shannon Sharpe.
"The recent editions of JJ Reddick and Pat McAfee indicate that they're pursuing this type of personality and Shannon leaving Fox Sports was a very very big deal and he's very well-liked and the Shannon Sharpe brand has grown tremendously during his time on Undisputed… It wouldn't shock me if ESPN threw the bag at Shannon Sharpe in order to bring in a fresh infusion of talent."
---
What could Shannon Sharpe's next career move be?
One thing for certain is Sharpe will not be short of offers if he does, in fact, want to get back into TV.
He has several irons in the fire right now with his podcast Club Shay Shay and his award-winning Cognac Le Portier, which is taking the world by storm right now.
With Sharpe having seen his profile skyrocket since joining Undisputed, networks will undoubtedly be after his talents. The big question is whether he wants to get back into TV or not, but if Mikerophone is right, then ESPN will throw the bag at Sharpe.