Brett Maher seems to be the only thing going wrong with the Dallas Cowboys these days. He was consistent in the regular season with his conversions and field goals and was one of the most dependable performers, even when others struggled. Now, it seems to have flipped in the playoffs.
In the last game against the Tampa Bay Buccaneers in the Wild Card round, Brett Maher missed four extra points. It got to a point when the Cowboys took a chance on a fourth-and-four that resulted in a touchdown. Dallas fans would have hoped he would have gotten over his yips by the time the game against the San Francisco 49ers came around.
But that does not seem to have happened. After the Dallas Cowboys put in a drive to go ahead 6-3 by scoring a touchdown, Brett Maher missed yet another conversion. His attempt was blocked. However, it looked like had it not been blocked, it would have gone wide left anyway.
•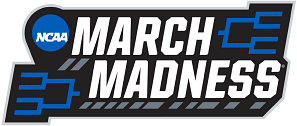 Dallas Cowboys fans were understandably frustrated with this development. They cannot keep missing points without it costing them either in this game or in future games. They made their feelings clear on social media.
The life of Brett Maher: unnoticed when good, in the eye of the storm when he misses
Kickers are never really noticed in an NFL game. When they score, it is taken for granted. But when they miss, that is when their importance comes to the fore.
The San Francisco 49ers knew this and tried to get in Maher's head before the game. His latest miss would not have helped his confidence either. It does not help that the Governor of Texas, Greg Abbott, has now decided to pile on while Brett Maher is down. It's not something one expects from a leader, but one can understand his frustration as a follower.
To give some perspective on Brett Maher's struggles, this is a professional who has been in the league since 2013. He has a 93% conversion rate in his career on extra points.
In just this game, where Dak Prescott threw two interceptions in the first half, it could be said that the quarterback was responsible for keeping the opposition in the game. Both interceptions set up field goal attempts. But such is the life of a kicker: only noticed when bad, and completely ignored when good.