Patrick Mahomes' family has been in the spotlight ever since the quarterback signed with the Kansas City Chiefs. With a constant stream of stories, every one, from his wife Brittany to mother Randi, has been under public scrutiny.
The most recent story has been Jackson Mahomes' arrest following sexual battery accusations. While there has been radio silence from the family about the case, Randi Mahomes hasn't stopped updating her IG stories.
This includes a series of cryptic quotes Randi keeps sharing on her account. Though they could be unrelated, users have often connected the words to recent events and Jackson's arrest.
•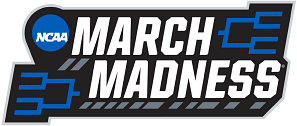 Users on Reddit, however, aren't impressed with Patrick Mahomes' mother's stories.
As per a few users, Randi is posting content inappropriate for her age. This includes the quotes she shares, which they think are more akin to what a 'passive aggressive teenager' would share.
Here are some more comments that users made about Randi Mahomes.
A few users ended up mentioning Jackson Mahomes, and how he has to face the consequences of the actions he has committed. While the TikTok star hasn't been convicted yet, there has been a lot of talk about him. Others ended up calling Randi out on keeping quiet on the matter:
"If this were anyone else's kid Randi would have so much to say".
---
Patrick Mahomes' mother shared a Jackson Mahomes video on his birthday this month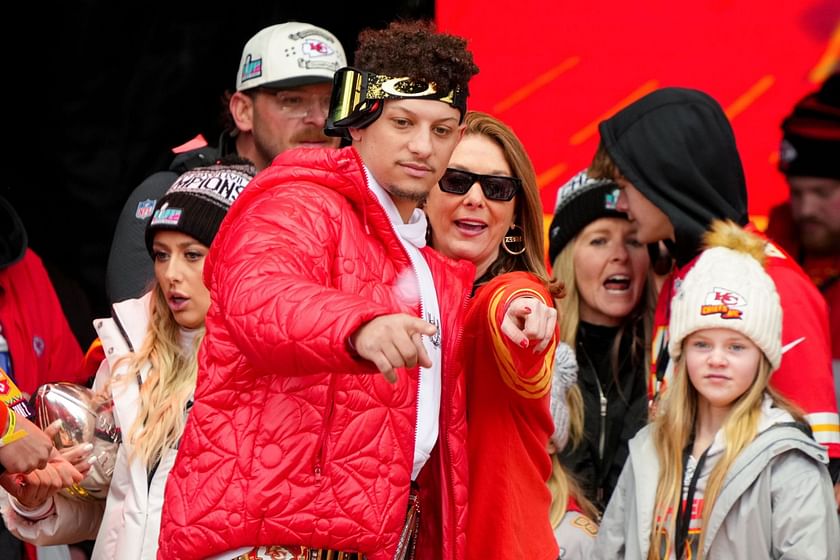 Irrespective of the backlash, Randi ended up sharing a video and message for her son on his birthday. Though she did clean out negative comments, there was an influx of positivity from a few supporters via comments.
Apparently, people didn't want to judge the situation before some actual action took place. As of now, Jackson isn't convicted and is only accused of sexual battery.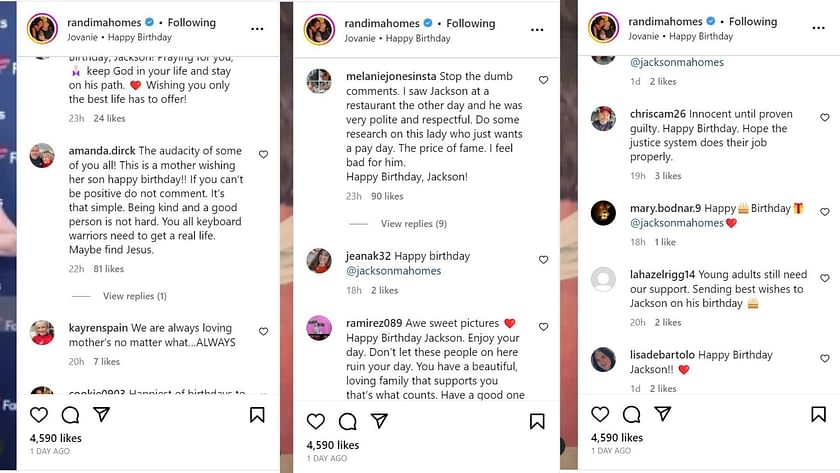 That being said, a recent police affidavit revealed more details about the incident. Apparently, Jackson kissed Aspen Vaughn (40-year-old KC restaurant owner) thrice before leaving. He allegedly asked her not to share anything that transpired between them.
The document read:
"He then grabbed her by the throat, forcing her head back and kissed her and put his tongue in her mouth," the document read. "[Redacted] did not consent to this and is over the age of 16. She pushed the defendent away."
As of now, Patrick Mahomes' family is yet to comment on the matter.
Edited by Akshay Saraswat