Patrick Mahomes' mother Randi Mahomes is one of the most active social media members of the family. From Twitter to Instagram, Randi has always supported her children, especially with Patrick constantly being in the spotlight.
However, Randi has kept silent about Jackson Mahomes' recent arrest and social battery allegations. Though Jackson bonded out of jail, the investigation and the case seem ongoing. New updates are being shared every few days.
Recently, Randi shared a cryptic quote on her Instagram profile. Of course, she did not confirm that the quote was related to Jackson or their family.
•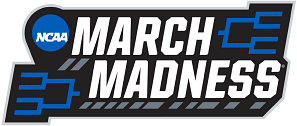 "Some of us really stand on loyalty and pure intentions," the quote read.
Randi's quote story comes some time after Brittany posted (and deleted) a quote on her story.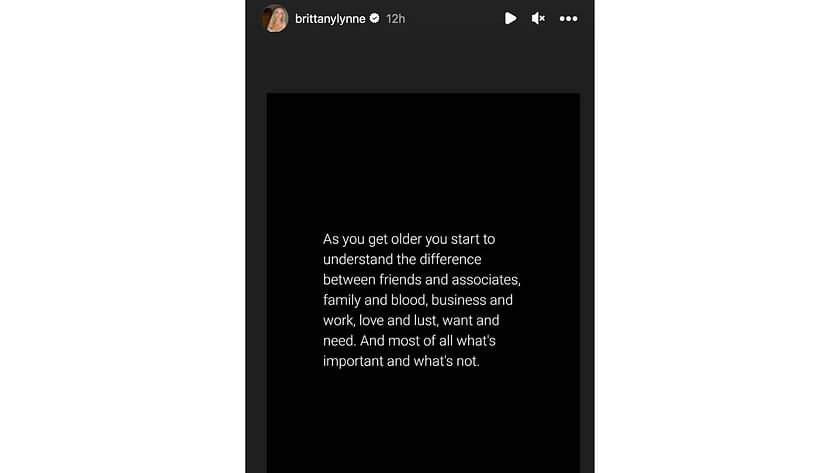 Brittany added a 'sheesh' and a clap emoji. The quote read:
"As you get older you start to understand the difference between friends and associates, family and blood, business and work, love and lust, want and need. And most of all what's important and what's not."
Fans, however, ended up trolling Brittany about the quote. According to a few fans, the Kansas Chiefs City QB should just cut his losses. After all, despite his fame in KC, Brittany and Jackson have been on the receiving end of constant criticism.
---
Randi Mahomes wished Jackson a heartfelt happy birthday
Despite the chaos regarding Jackson's case, Randi Mahomes stepped up to wish her son a happy birthday this month.
"Happy Birthday son i love you," Randi Mahomes wrote.
That being said, Randi seems to have cleaned out any negative comments made about her son. There was, however, an increase in supportive messages for Randi and Jackson. Despite the situation, many wanted a mother to wish her son a happy birthday properly.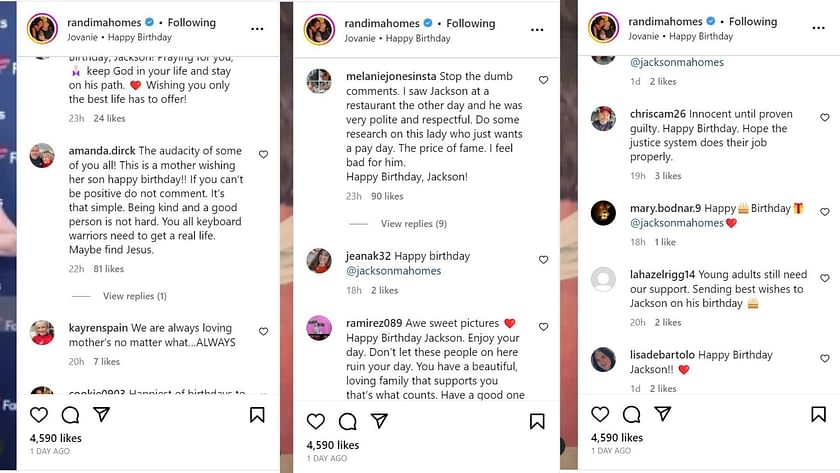 As per a few users, Jackson is innocent until proven guilty. One user added that everyone should stop all the dumb comments. This person even shared a story about Jackson being sweet and polite when they met him at a restaurant.
Aspen Vaughn, the alleged victim, is, according to some reports, a lady looking for a payday. Furthermore, a recent police affidavit provided new details about the case:
"He then grabbed her by the throat, forcing her head back and kissed her and put his tongue in her mouth. "[Redacted] did not consent to this and is over the age of 16. She pushed the defendent away."
As per the document, Jackson even shoved an employee twice, not allowing him to retrieve a water bottle.
Edited by Akshay Saraswat